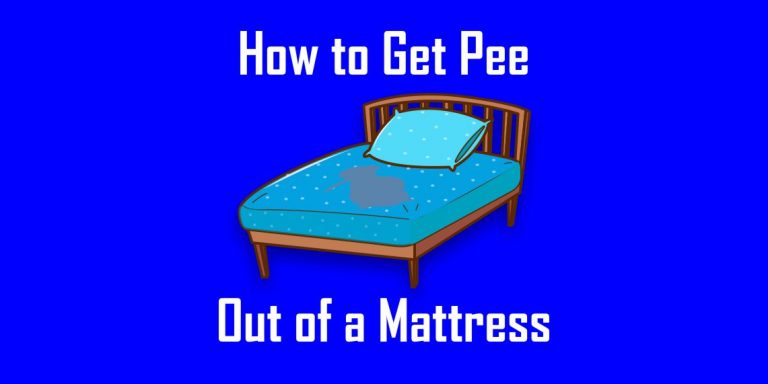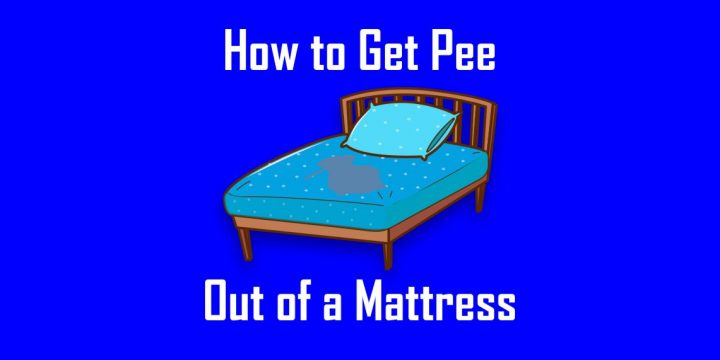 Dealing with a mattress soaked in pee can be daunting and unpleasant. Whether it's a late-night accident or an unfortunate occurrence during potty training, knowing how to remove urine stains and odor from a mattress effectively is crucial.
In this comprehensive guide, we will walk you through practical steps and expert tips on how to get pee out of a mattress, ensuring cleanliness, freshness, and a good night's sleep.
How to Get Pee out of Mattress: Step-by-Step Guide
1. Remove the Bedding
Strip off the soiled bedding, not spreading the urine to other mattress parts.
2. Blot the Stain
Using absorbent or paper towels, gently blot the urine stain to absorb as much liquid as possible. Avoid rubbing or pressing too hard, as it can push the urine further into the mattress.
3. Treat with Enzymatic Cleaner
Enzymatic cleaners are specially formulated to break down urine molecules and eliminate odor.
First, apply the cleaner to the stained area according to the product instructions. Then, allow it to sit for the recommended time to neutralize the odor effectively.
Deep Cleaning Methods for Urine Stains
Sometimes, immediate action may not be possible, and urine stains have a chance to set in. Don't worry; you can use effective deep-cleaning methods to tackle stubborn stains.
Baking Soda and Vinegar
Baking soda and vinegar create a powerful combination to neutralize odors and remove stains. Follow these steps:
Sprinkle baking soda over the stained area, ensuring complete coverage.
In a spray bottle, mix equal parts of water and vinegar.
Spray the solution onto the baking soda until it starts to fizz.
Give the mixture 5–10 minutes to sit.
Blot the area with a clean cloth to remove the residue.
Hydrogen Peroxide and Dish Soap
Hydrogen peroxide is a powerful stain remover, while dish soap helps break down oils and proteins present in urine. Here's how to use this powerful combination:
Combine 1 part dish soap in a bowl with 2 parts hydrogen peroxide.
Gently dab the mixture onto the stain using a clean cloth.
Allow it to sit for 15 minutes.
Blot the area with a damp cloth to remove the solution residue.
Dealing with Odor: Tips and Tricks
Even after removing the stain, urine odor can linger on the mattress. Here are some tips to eliminate unwanted smells:
Use Baking Soda
An all-natural odor absorber is baking soda. Sprinkle a generous amount over the entire mattress surface and let it sit for several hours or overnight. Then, vacuum the mattress thoroughly to remove the baking soda residue.
Fresh Air and Sunlight
On a sunny day, move the mattress outside. UV rays destroy microorganisms and smell. Allow the bed to air out for a few hours, flipping it occasionally to expose all sides to the sunlight.
Essential Oils
Essential oils not only add a pleasant fragrance but also have antibacterial properties. Put some water in a spray bottle, and then add a few drops of your preferred essential oil. Then, lightly mist the mattress to impart a fresh scent.
Prevention is the Best Defense
Preventing accidents from happening in the first place is the ideal approach. While accidents can occur, especially with young children or pets, here are some preventive measures you can take:
Waterproof Mattress Protector
Invest in a waterproof mattress protector to create a barrier between the mattress and any liquids. These easily washable protectors can save your bed from stains and odors.
Extra Layers of Bedding
Consider adding an extra layer of waterproof bedding between the regular sheets and the mattress. This added protection can help contain any accidents and make cleaning up easier.
Also Read: How to Deodorize a Mattress in 2023
Conclusion
Accidents happen, and acting swiftly and effectively is important when they involve a mattress. Following the steps and tips outlined in this guide, you can successfully remove pee stains and odor from your bed, ensuring a clean and fresh sleeping environment.
Prevention is key, so investing in protective measures like waterproof mattress protectors can save you from future hassle. With this knowledge, you can bid farewell those stubborn pee stains and enjoy a peaceful and hygienic sleep.
FAQ
Can I use bleach to remove urine stains?
No, it is not recommended to use bleach on urine stains. Bleach can react with the urine and create toxic fumes. Additionally, it may discolor the mattress fabric and weaken its fibers.
How often should I clean my mattress?
It's a good practice to clean your mattress regularly to maintain its freshness and hygiene. Aim to clean it every three to six months or more frequently if you have pets or individuals prone to accidents using the bed.
Can I use home remedies like lemon juice or vinegar alone?
While lemon juice and vinegar have some cleaning properties, they cannot remove urine stains and odor from a mattress.