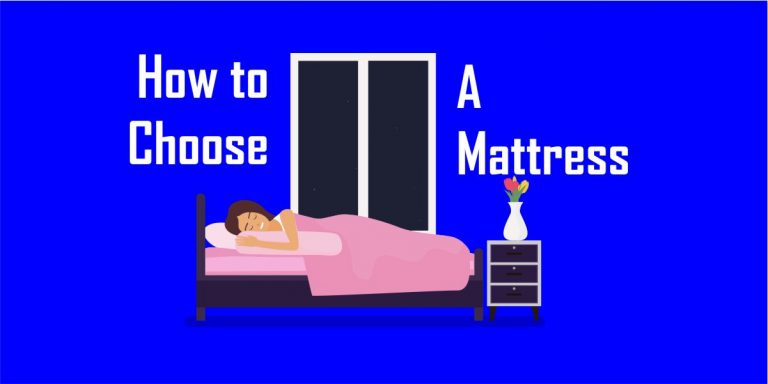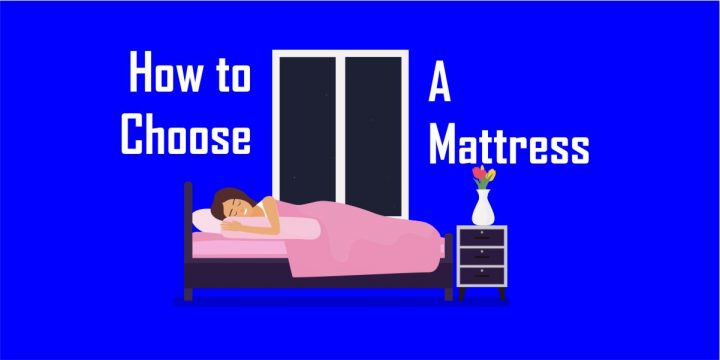 Experts believe that getting enough sleep is one of the most effective strategies to maintain and improve our health. The mattress is an essential element for good sleep, favoring budget-friendly choices or a luxurious model? What about the scale, shape, and design? It can be challenging to choose a new mattress.
There are several possibilities. Mattress shopping, on the other hand, should be a breeze if you have the correct details. In this helpful guide, I'll show you how to choose the best mattress for your needs.
We'll talk about various types of mattresses, figure out which feel is best for your sleeping style, and so much more! I guarantee that by the end of this article, you'll know exactly where to look for the mattress of your dreams.
Mattress Types
If you're looking for the easiest way to get the right mattress, you've probably noticed that there are a lot of choices available.
Innerspring
An innerspring mattress is made comprised of a coil-based support framework and a few additional layers. Although the coils are helpful, the innerspring generally lacks appropriate pressure relief. Their sleeping surface is more abundant, and movement is limited. These are more common with low-price budget buyers.
Pros
Sustainable mattresses, as most manufacturers of coil mattresses, are making this for decades.
An excellent choice for people who like bouncer bed models rather than the "quicksand" memory foam feel
You have a wide price range to choose from, with choices ranging from budget-friendly to high-end innerspring.
There are several differences of firmness to choose from.
Because of its cooling and breathable features, it's ideal for people who sleep hot.
Cons
Poor isolation in most average versions of coil mattresses.
Some coil mattresses are insufficient to support for edge, noisy, and make creaking noises.
Latex
Some people refer to a mattress as "all-latex" or "true-latex" if all layers are made of latex rubber. For the sake of convenience, we'll refer to it as a latex mattress. These have excellent bounce and durability, as well as mild contouring. They're a popular option among eco-conscious shoppers when they're made with natural and organic latex.
Pros
Natural materials and eco-friendly design
Latex is naturally fire-resistant due to the additives it contains.
The mattress is cool and breathable because of the strong airflow.
Ultra-comfortable
Offers pain relief
Excellent for maintaining natural spine alignment.
Allergen-free.
Excellent motion isolation capabilities
It's ideal for those who sleep on their backs, sides, or stomachs.
There are no odors associated with chemicals.
Ideal for couples and people who sleep on their backs.
Cons
In comparison to other types of mattresses, it is more costly.
Features with low compression that limit natural movement
Synthetic latex contains chemicals that may be harmful to the sleeper's health.
Hybrid
The two major components of hybrid mattresses are internal support and a considerable foam comfort system. In comfort layers, foam, silicone, and even a shorter layer of coils can be found (called micro-coils).
These mattresses combine bounce with contouring with low heat absorption and can be an excellent fit for sleepers in any location, depending on how they are built.
Pros
Perfect for people aiming for the contouring memory foam feel, combined with innerspring support.
Because of the cooling features, it's ideal for hot sleepers.
Generally more durable than traditional innerspring or all-foam mattresses
Because of the reduced motion transfer, this is the best choice for couples.
Offers excellent pressure relief
cONS
When compared to other mattress types, they are generally more costly.
Heavier because of many layers; difficult to move
Foam
They offer excellent body contouring, pressure reduction, and movement insulation and are a wise option for side sleepers and couples. Memory foam is the most famous foams utilized in these mattresses.
Pros
Response to body pressure and heat enables the sleeper to distribute bodyweight equally.
Like memory foam, hypoallergenic absorbs dust mites and mold.
It's simple to clean and maintain.
With less spring and bounce, this mattress provides an excellent side, back, and shoulder support.
It is suitable for couples because it has excellent motion isolation qualities.
cONS
Memory foam has a reputation for overheating, making sleepers hot and unpleasant.
It may feel comfortable when it is new, but it will likely sag and dip after prolonged use.
Not suitable for persons who sleep on their stomachs.
For anyone who weighs more than 230 pounds, this product is not suggested.
Airbed
An air chamber is a base for an airbed. A pump, operated by a smartphone or remote device, is integrated with the mattress allowing the addition or removal of air with a button to make sleepers as flexible as possible. Couples prefer airbeds because they set different levels of firmness on each side.
Firmness
Comfort is subjective, so selecting a mattress that feels comfortable is crucial. A mattress's firmness refers to how hard or soft. We use a scale of 1-10 to compare possibilities. It's not scientific, but it helps express how a mattress feels and for whom it could be best suited.
| | | |
| --- | --- | --- |
| Best For | Firmness Level | Firmness Scale |
| Side sleepers under 130 pounds | Extra Soft | 2 |
| Side sleepers under 130 pounds | Soft | 3 |
| Sleepers under 130 pounds; side sleepers under 230 pounds | Medium Soft | 4 |
| Back and side sleepers between 130 and 230 pounds | Medium | 5 |
| Sleepers between 130 and 230 pounds; side sleepers over 230 pounds | Medium Firm | 6 |
| Side sleepers over 230 pounds; back and stomach sleepers over 130 pounds | Firm | 7 |
| Back and stomach sleepers over 230 pounds | Extra Firm | 8-9 |
If you don't know which level of firmness is good for you, there are a few approaches to discover the most suitable:
To narrow down a range, think about your weight & sleeping position.
Consider whether you have ever wanted a firm or softer mattress if you sleep at home or in a hotel on your existing mattress.
How to Choose a Mattress for Back Pain?
Some reasons might cause back pain, but an uncomfortable mattress should not be neglected. Proper support can help prevent discomfort in people without back problems, and the correct mattress can help people with back problems with relief and comfort.
Choosing the appropriate mattress for back pain means determining the nature of this pain, among other mattress requirements and preferences. When the pain persists for an extended period, it is known as chronic back pain. Back discomfort might start as an acute issue, such as an injury, and then turn into a chronic condition.
A person who has acute back pain can only need temporary help from their mattress, which can involve more pillows or a change in sleep position. For back pain, more effort may be required, such as picking a firmer or softer mattress. The right level of comfort and pressure alleviation could help keep the backbone appropriately positioned as you sleep.
Middle and Upper Back Pain
Pain in the middle and upper back is far less joint. The architecture in these locations is more stable and reduces the chances of twisting sprains and strains. Pain can be linked to more severe conditions and examined by a doctor in these areas.
In rare circumstances, bad posture in the upper back or middle might produce unreasonable tension. The danger of this type of pain can be reduced by a pressure-relieving mattress that helps the spinal alignment. A decent cushion with the proper loft can also provide appropriate support for the neck and upper spine.
Lower Back Pain
Lower back discomfort affects the bottom five vertebras in the lumbar area (L1-L5). This is the most frequent back pain and is one of the most prevalent reasons individuals go to the US doctor. Bending and twisting in this area of the back can cause injury to the muscles and the spine.
Too much sleeping time may result in lower backaches if the hip and shoulders are not supported by side sleepers, putting the entire spine off the kilter. It can occur for sleepers on the back and stomach because of an overly soft or too firm mattress, pressing the lumbar spine's natural curve.
In general, side sleepers should look for medium-soft to medium-firm mattresses to protect their points of impact. Back and stomach sleepers should go for medium to firm beds.
What Is Your Sleeping Position?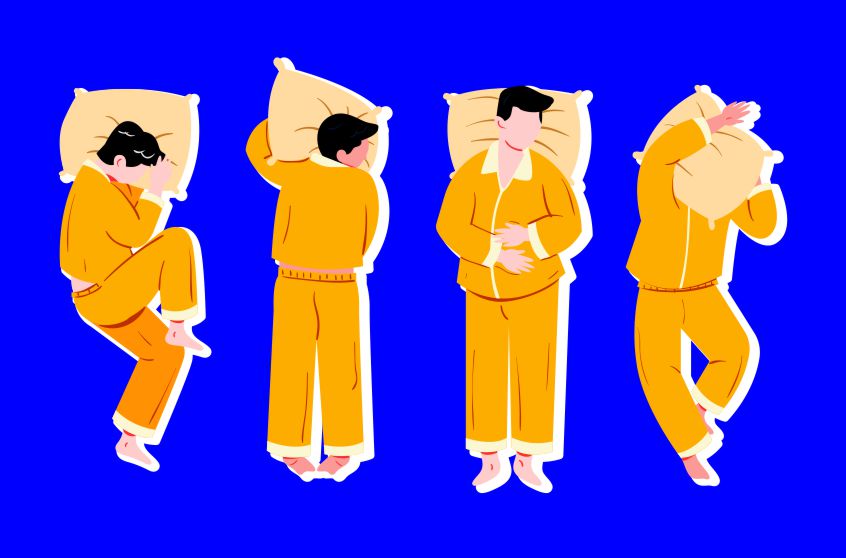 Now that we have sorted out the age question, it's time for the sleeper to think about you. While we'll be looking into various aspects related to you and your distinct sleeping style, the first thing we'll need to figure out is what position you sleep in.
Although most people toss and turn throughout the night, they seem to prefer certain positions over others. Perhaps you like to start on your back and then turn over to your side. Alternatively, you could sleep on your side for the majority of the night and then complete the night on your stomach while hitting the snooze button in the morning.
Below, I will guide you through the best types of beds for each category of position.
Side Sleepers
Back sleepers have to balance, and side sleepers have to have a strong pressure release on their hips and shoulders. They usually wish to conform to the body's curves with a softer mattress to avoid uncomfortable jamming in the night.
While softness is a subjective expression, it may be characterized as anything on a firmness scale within 4-6/10. Again, we compare these parameters to a medium-sized industrial standard 6.5.
Back Sleepers
If there were ever a sleeper needing a mattress solution for Goldilocks, it would be a back sleeper. Too firm, and these people could endure extra stress on the shoulders and lower back. Too soft, and your hips could sag out of line with your shoulders to bow back and blast pangs down the spine. Those dreamers, therefore, need a medium-sized feeling right amid these two ends.
In my research, back sleepers require a firmly situated bed somewhere in the range of 5.5-7/10, 1 of the softest mattresses in the world, and 10-the strongest one in the world. For comparison purposes, 6.5 is commonly considered to be the medium firmness industry standard.
Though back sleepers are fortunate to find comfort in a wide range of mattress types and materials, I urge that they look into hybrid mattresses, which combine foam and coil layers.
Stomach Sleepers
On the other hand, stomach sleepers require a very firm mattress to raise the hips to the level of the shoulders. The most significant issue these people will experience is a soft mattress that causes their hips to sag out of alignment with the rest of their spine, so they should look for quite supportive models.
Concerning the mattress firmness of the stomach, I prefer to keep on the firmness scale of 7-9/10. Compared to the industry benchmark 6.5 for medium firmness, it is evident that stomach sleepers would like to remain at the bottom of this range.
The important thing is to pick a bed that combines a super-supporting base with thin layers of comfort to deliver the overall firmness with just a coil touch. Therefore, stomach sleepers will probably perform better in innerspring or hybrid mattresses.
Combo Sleepers
Finally, combo sleepers who play all three positions simultaneously are standard sleeping methods, but it needs a flexible mattress that can comfort the back, side, and stomach.
In general, I advise combo sleepers to choose a medium-firm mattress that falls somewhere around the industry benchmark of 6.5 for medium firmness.
Combination sleepers will benefit from a medium-firm mattress since it provides a good blend of pressure relief and support. They're soft enough to relieve pressure on your shoulders while sleeping on the side and firm enough to support your hips while resting on your back.
On the other hand, Combo sleepers should think about the bounce and movement of their mattress above everything else. These sleepers will focus on either buoyant latex or hybrid mattresses because they need to move around and adjust positions quickly.
What Mattress Size Should You Buy?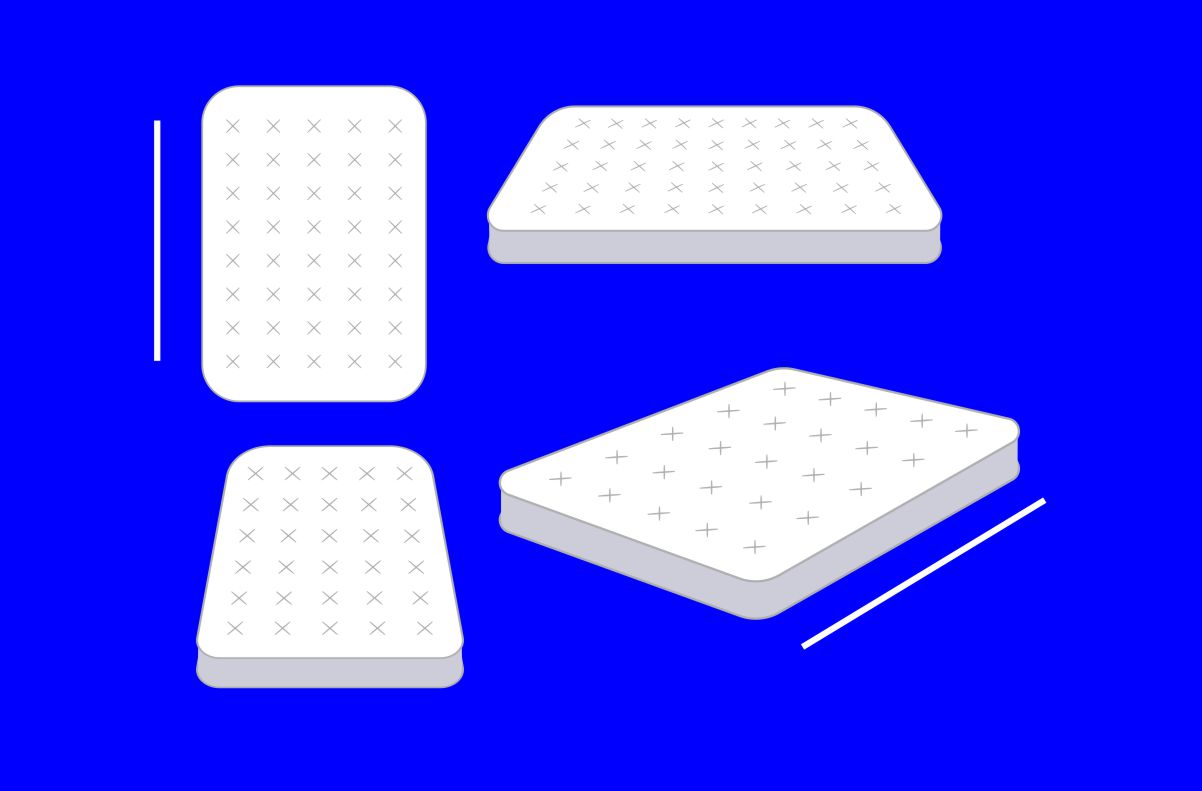 If you're in the market for a new mattress, make sure it's the right size for your space. So, measure your room. Choose a bed with at least three feet of space on three sides so you may move around freely in your room. Also, make sure it doesn't get in the way of opening doors, especially closet doors.
Mattresses are available in seven different sizes, with specific measures varying from one company to another. The following are the most common mattress sizes:
38 x 75 inches – Twin
38 x 80 inches – Twin XL
53 x 75 inches – Full
54 x 80 inches – Full XL
60 x 80 inches – Queen
76 x 80 inches – King
72 x 84 inches – California King
Large and tall persons should consider buying the size of XL or California King since you want a mattress that goes beyond your structure. XL mattresses usually run about 6 inches longer than regular mattresses. It could cost you a bit more, but it's worth that.
How to Choose a Mattress for a Child?
Good sleep is vital for children. Children require sleep more than adults, and rest well is essential in every stage of childhood. Adjusting your bed with a mattress of excellent quality is necessary for youngsters to sleep.
When looking for beds for children, especially newborns who sleep in cribs, one crucial factor to keep in mind is that safety comes first. It's critical to ensure that the mattress complies with all safety guidelines.
The size of the bed is another distinction. Since children might grow out of bed, unlike adults, it is essential to evaluate the optimal mattress size based on age and predicted growth.
Depending on your age, a child may use a smaller bed made for adults (Twin or Twin XL). Parents may, in some instances, prefer a small mattress wins for young people. Adults can choose from a wider selection of mattresses, models, and brands for beds.
Another topic of contention is the price of a mattress for children. Many children's beds are smaller and thinner, and the lower cost is due to the reduced amount of materials used. On the other hand, some children's beds are created with numerous extra features and can cost as much as an adult mattress.
Also Read: 15 Best Mattress for Kids – An Ultimate Guide
How to Choose a Crib Mattress?
When it comes to purchasing a crib mattress, there are a few things to consider. First and foremost, any crib mattress purchase should be made with safety in mind. The following are essential features of a secure crib mattress:
Ensure that the crib mattress complies with the CPSC criteria for plum reduction and other substances.
Checking whether the crib mattress in the full-size crib is appropriate according to CPSC size guidelines is equivalent to at least 27.25 inches in size by 51.25 inches. The material thickness should not exceed six inches.
The choice of a crib can decrease sudden child death syndrome (SIDS).
Keep soft things' mattresses, including toys, blankets, and pillows, free. Loose and soft things can be a risk of suffocation and SIDS but should not be stored in a baby's crib.
Other elements relating to the comfort and use of the crib mattress can be considered over and above safety:
Easy to Clean
Messes on a crib mattress are almost inevitable; therefore, the easy-to-keep design is excellent. For example, certain crib mattresses are made with either a waterproof cover (typically vinyl) or a waterproof backrest. These characteristics, according to many parents, make cleanup a lot easier.
Easy to clean: Messes on a crib mattress are nearly unavoidable, so easy to keep design is a great benefit. These characteristics, according to many parents, make cleanup a lot easier.
Weight
The crib mattress is almost probably needed to be lifted to purify it, which for some parents is a strong justification for light mattresses like foam mattresses.
Mattress Type
Both foam and innerspring mattresses are offered to create a stable platform for sleeping. Some companies also produce baby mattresses consisting of specific materials or components, such as those with environmental attitudes.
Reversible Firmness
This feature provides a distinctive sensation on either side of the crib mattress. With your child older and less firm, the mattress can only be flipped and assist you to obtain longevity from your purchase.
Other significant factors to consider while purchasing a mattress
A mattress is frequently an expensive purchase. You might be hesitant to buy once you've found the mattress of your dreams. What if it doesn't measure up to the description, doesn't feel comfy, or isn't cool?
The good news is that most mattress manufacturers are aware of your issue and offer various alternatives to help you relax.
Transparency and the Reputation of The Company
To establish a company's reputation and commitment to transparency, we look at the following criteria at Healthline:
Is the company making unsubstantiated claims regarding the mattress's health benefits?
Have they been the subject of any litigation in the last three years?
Have any products been recalled in the last three years?
Do they have a Better Business Bureau rating of C or higher?
In addition to the company's reputation for business, we also assess whether they provide clear and straightforward information on the materials they use in their mattresses and where they are made.
This information is generally available in the FAQ part of the company's website, if not directly on the product page.
Company Policies
When shopping online, be sure a company provides the following services:
Free Shipping
Most mattress manufacturers provide free shipping, but you should double-check before making a purchase.
A Trial Period
A sufficient trial period should be provided so that you may assess whether or not the mattress is suitable. The usual trial duration is 100 nights, though some companies offer longer periods.
It may seem that a 30-day trial is sufficient, and it is in some cases. However, it may take you longer to get adjusted to your new mattress. Before returning a mattress, several companies require that you sleep on it for at least 30 nights.
A Good Warranty
Approximately every mattress comes with a warranty. A 10-year warranty is relatively standard, but remember that the promises do not cover all. You may want to read it before you buy to make sure you know what it covers. It's also worth noting that putting your mattress on the improper type of frame or leaving it on the floor may void the warranty.
Free Returns
While many companies pay the cost of your return, some may charge a fee for processing or re-storage. It's also a good idea to look at how returns function. Would you have to arrange for disposal or pickup if you don't like the mattress, or will the company handle it?
If you find a significant amount of customer reviews complaining about return problems, proceed with caution.
Customer Reviews
If you've ever read a product review, you're probably aware that you should take them with a grain of salt. Yes, reviews can provide a wealth of information about a product. However, some customers will leave one-star reviews due to circumstances beyond the company's control.
Purchasing a mattress with primarily positive reviews is often a safe bet. Nonetheless, unique patterns in the evaluations can help you figure out how well the mattress will hold up over time.
When is the Ideal Time to Purchase a Mattress?
The most expensive piece of furniture you possess is a mattress. It is essential to find the appropriate fit. But that's not how the bank breaks. Nowadays, numerous mattress companies are always "on sale."
However, if you are shopping for a holiday, there is a significant chance that you might discover an additional discount due to holiday sales events.
The following are some of the year's most significant events:
New Years
Black Friday
Independence Day
Labor Day
Memorial Day
President's Day
Frequently Asked Questions (FAQ)
What is the best mattress for a bad back?
Sleep specialists and occupational therapists widely recommend medium to firm memory foam, medium-sized latex, or hybrid mattresses (memory foam + innerspring) to help in the relief of back discomfort.
What are the benefits of mattress toppers, and are they worth the money?
Yes. Many mattress gurus urge you to get a mattress topper and use it immediately with your new mattress purchase. It helps lengthen your mattress's life, can contribute towards the softening of a too firm mattress, and can also "plump" a mattress that has been compressed over time.
Is it possible to sleep on a mattress that does not come with a box spring?
Yes, most modern mattresses do not require the use of a box spring. The coils inside a box spring were placed out to sync up with the coils within a spring mattress in the classic box spring, which was only going to operate with old-fashioned innerspring mattresses.
These coils are not close enough to provide an evenly supporting surface, resulting in gaps that might cause sagging. If you put a memory foam mattress on a box spring, the mattress will sink between the coils and lose its shape.
What is the best type of mattress for a baby?
Mattresses that are safe for babies are available in a variety of options and brands. The best mattresses for babies provide medium-firm support, are free of harsh chemicals, and are simple to clean. Mattresses that are too soft are often dangerous and can raise the risk of SIDS.
Is it necessary for me to invest in a mattress protector?
Yes, finding a mattress protector in the same size as your mattress is a smart idea once you've found the perfect one. Liquids and other potentially harmful substances are prevented from infiltrating your mattress and altering its feel with protectors.
A mattress protector is especially beneficial for allergy sufferers since it keeps pollen, dust mites, and other allergens out of the mattress.
Is it possible to wash your mattress cover?
Yes, I agree. Washing your mattress covers many times a year is recommended by sleep specialists. Always follow the wash/care directions to the letter to keep it in good condition.
What factors should I consider while selecting a mattress based on its material?
Cost and comfort are the most important factors to consider when selecting a material or mattress type. Some materials are more expensive than others; for example, natural latex foam is more costly to create than memory foam, and memory foam is more costly than plain poly-foam.
When it comes to foam and spring mattresses, it's crucial to consider how they feel. Foam mattresses tend to embrace the body more, whereas spring mattress coils hold one person upon the bed. It is primarily a matter of personal preference as to which feel is more appropriate.
Is it possible for a mattress to create back pain in the upper back?
The brief reply is yes – it can. While newer beds may induce back problems, older mattresses may be the reason. One of the best ways to know is when you wake up with back pain, but stretching the back discomfort goes down or disappears altogether.
Is latex the best material for mattresses?
As a natural and durable substance, latex foam has achieved great popularity. It has a memory foam-like conforming feel that molds to the body and relieves pressure.
The inconvenience is that natural latex foams are expensive to produce and generate a heavy material, with a latex mattress being often one of the hardest beds for moving. There is no such thing as the "best mattress material" because each option has its own set of advantages and disadvantages.
Final Words
As can be concluded from this guide, numerous elements relate to choosing a mattress, and no approach to select a mattress is possible. But it's essential to select the proper mattress for your particular needs to enjoy better and healthy sleep. The wrong mattress can make or break your sleep quality.
If you know exactly what information to search for and know how to select a mattress in which you sleep in comfort, it will make a whole world of difference.