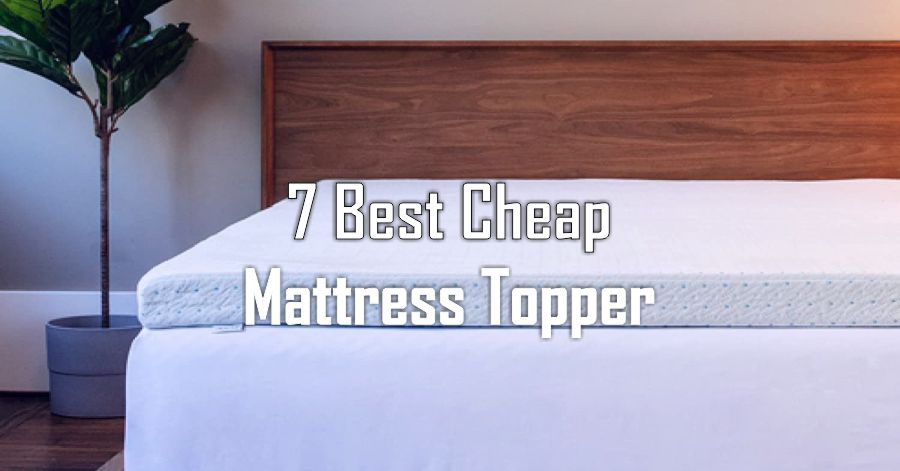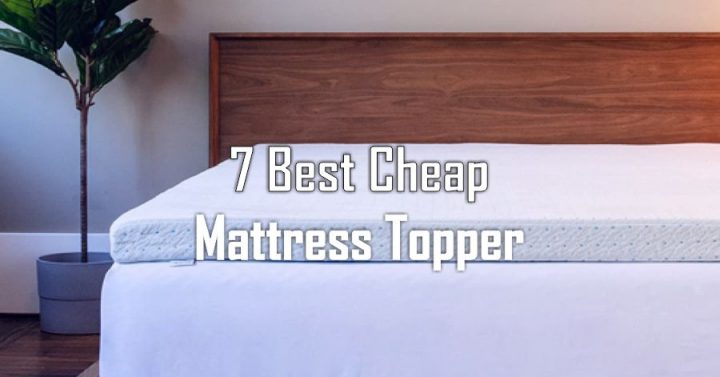 If your bed isn't as comfortable as it used to be, you don't have to buy a new mattress. Putting a mattress topper on your bed can relieve stress and make your mattress last longer. They can change the taste of your mattress for less than $150 and come in a material that fits your sleep style.
Many different materials go into making mattress toppers, which can change the feel and cost of the bed. A mattress topper is a quick and cheap way to improve your sleep, so keep reading to pick one of the best cheap mattress toppers below.
List of 7 Best Cheap Mattress Toppers
1. Best Rated- Helix Plush Mattress Topper
Highlights
Plush Mattress Topper
Soft Bamboo Blend Fibers
Hypoallergenic and Breathable
100 Nights Sleep Trial
1-Year Warranty
Product Description
The Helix Plush mattress topper is a luxuriously soft and comfy mattress topper that improves overall comfort and sleep quality by adding additional softness.
It is stuffed with 100 percent polyester. The top cover comprises 70 percent polyester and 30 percent bamboo rayon. It is a velvety pillow-top surface that cushions your body to prevent pressure points and helps you sink into it without feeling trapped.
The soft polyester filling is contained under a breathable Bamboo shell with Needle Baffle Box Stitching, which helps the topper maintain its original form and provides even fill distribution over time. It also provides the necessary support for various sleeping types.
The Helix Plush mattress topper is an extraordinarily comfortable mattress topper that delivers the luxury hotel mattress feel while dense top quilting makes your night's sleep even more comfortable. It also comes at an unbeatable price.
2. Classic Brands Gel Memory Foam Mattress Topper
Highlights
Memory Foam Mattress Topper with Gel
Pressure Relieving Comfort
Removable and Machine Washable
Certified by CertiPUR-US
Product Description
This gel-infused memory foam mattress topper is designed to keep you cool at night. This 3-inch topper does have a medium firmness, and it has more than 1,500 ratings on Amazon. In addition, the vented design enhances airflow for a more pleasant experience. Reviewers have described it as "sleeping in the clouds."
To assure that this mattress is free of ozone depletion, formaldehyde, mercury, lead, and other flame retardants, it has been certified by the CertiPUR-US organization.
The topper itself cannot be machine washed, but a zippered mesh topper cover may be removed and washed.
3. Lucid 3-Inch Gel Memory Foam Mattress Topper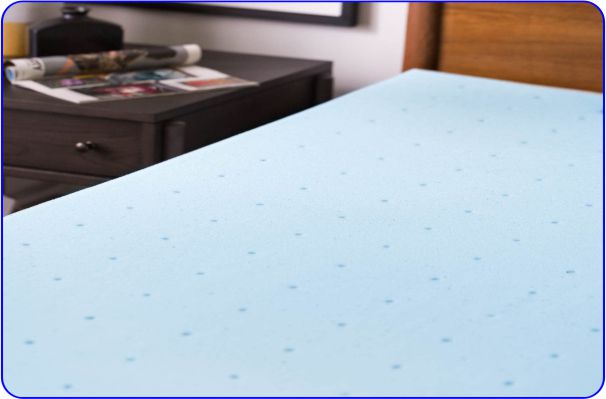 Highlights
Ventilated Memory Foam Mattress Topper
Pressure Relieving Comfort
Soft, Airy, and Responsive
Control Heat Temperature
3-Year Warranty
Product Description
The Lucid Ventilated Gel Memory Foam Mattress topper ranks number two on our ranking of the most delicate toppers. Three-inch-thick mattress topper with cooling gel infusion, contouring, and comfort features.
This affordable mattress topper provides contouring and back support to help you obtain a good night's rest. This is an excellent option for back sleepers, in our opinion.
It is coated with a cooling gel to keep you cool while you sleep. A gel memory foam mattress just 3 inches thick can alleviate pressure on the hips and shoulders.
4. ViscoSoft High-Density Mattress Topper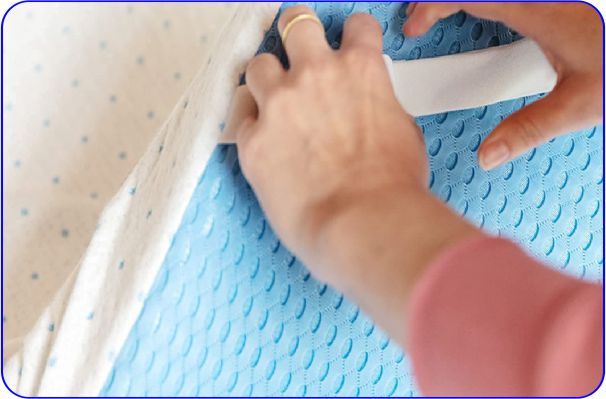 Highlights
Gel-Infused Mattress Topper
Washable Cover
Adjustable Straps
Slip-resistant Mesh
High-Density Ventilated Mattress
5-Year Warranty
Product Description
The ViscoSoft Select High-Density mattress topper provides the typical memory foam hug and contouring at a more than fair price while also adding a soft, relaxed, and sumptuous feel to your mattress.
High-density gel-infused memory foam, 3″ thick, alleviates pressure points, increases airflow, and drains excess body heat through the topper. Couples will benefit from it, as it reduces motion transfer, so you don't wake your partner up in the middle of the night.
Bamboo-Rayon knitted cover with slip-resistant mesh and customizable elastic straps keep the mattress topper in place night after night.
With this soft, luscious layer of comfort on your mattress, you will feel like you are sleeping on clouds. The topper will hug and conform to your body, providing optimal pressure relief while supporting your spine in any sleeping position.
5. Linenspa 2 "Gel Memory foam Mattress Topper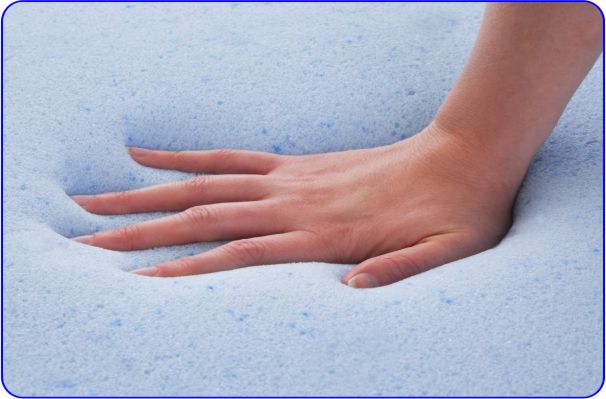 Highlights
Memory Foam Mattress Topper
Temperature Regulating Gel
Pressure Relieving Memory Foam
Comfortable and Affordable
3-Year Warranty
Product Description
Among the best mattress toppers we've investigated and rated, Linenspa's 2-inch mattress topper is the top selection. This one is both comfortable and reasonably priced.
Its gel beads and memory foam top are designed to alleviate pressure points. Full, Queen, King, and California King sizes are all available. It comes with a density that may fit almost any type of mattress. In addition, the manufacturer offers a three-year warranty. Even with less-than-ideal mattresses, many Linenspa users report improved sleep quality.
6. Layla Memory Foam Mattress Topper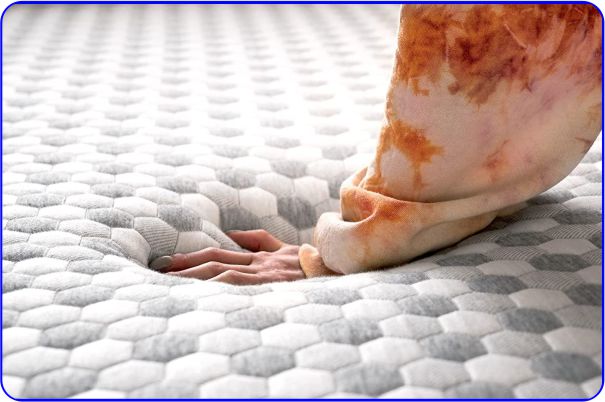 Highlights
Copper Gel Infused Memory Foam Topper
Cool and Supportive
Stay Clean and Fresh
Product Description
These copper gel-infused mattress toppers are one of the best on the market. Look no further if you're seeking a mattress topper that molds your body and gives back support. This pad is thick enough compared to other mattress toppers on our list.
This cooling and ventilated mattress topper provides excellent airflow and breathability. Heating may be more evenly distributed. A copper gel infusion is used in this recipe as well.
In addition to being certified by CertiPUR-US, this memory foam pillow is a good option if you're on a budget but want a high-quality pillow.
7. Best for Hot Sleepers- Tuft & Needle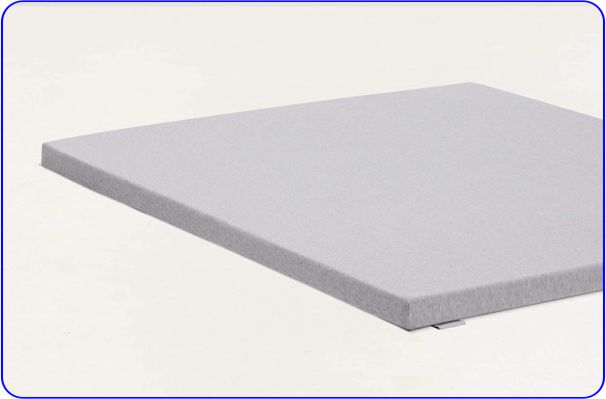 Highlights
Adaptive Foam Mattress Topper
Breathable and Supportive
Relieve Pressure Points
CertiPUR-US Certified
3-Year Limited Warranty
Product Description
The responsive foam used in the Tuft & Needle topper is proprietary to the firm and does not easily trap heat. Because of the foam's composition, you should always opt for a cooling mattress topper with much airflow.
It relieves a great deal of tension. The Tuft and needle should accommodate both back and side sleepers. This mattress topper adds one degree of suppleness to the firmness of the base mattress. It is ideal for back and side sleepers who like responsive foam.
What are the Advantages of Cheap Mattress Topper?
Don't be put off by the low price of a mattress topper. This does not mean it's of poor quality due to its low price! Several cheap mattress toppers offer good pressure relief and comfort.
On the other hand, some toppers may not last as long as more expensive models. It's still a lot less expensive than buying a new mattress to use one of the toppers on our list for at least two years.
Your sleeping posture, body shape, and personal preferences all play a role in determining what kind of inexpensive mattress topper you'll need for your mattress. Let's get into the nitty-gritty!
Cheap Mattress Topper: What's the Best Choice??
As you may have noticed, many different designs of cheap mattress toppers are available. To make it easier for you to sort through all the information, we've listed the main types of information below.
Memory Foam
Mattresses with memory foam toppers have a softer, sturdier feel. Sleepers can "sink" into this material since it molds to the body's shape. Side and back sleepers would notably benefit from this style of topper, which alleviates pressure on joints.
On the other hand, these can trap heat. If you sleep hot at night, seek a memory foam topper with cooling capabilities. Open-celled foams and gel infusions aid in the removal of heat from the body.
There is no one-size-fits-all regarding memory foam's slow-moving quicksand feel. The benefits to some people outweigh the disadvantages for others.
Polyfoam
Due to its low cost, polyfoam is frequently used to produce low-cost mattress toppers. This material's pressure relief and comfort are adequate, but it does not have the same long-term durability as typical memory foam. In addition, it has an initial chemical odor to it, but it won't harm you.
Pillow-Top
Pillow-top mattress toppers may transform your bedroom into a luxurious retreat. While they add a layer of plushness, they don't make a bed much softer or cause people to sink into the mattress.
As a result, stomach sleepers who prefer a firm mattress may find pillow tops an excellent option.
Gel Foam
Gel foam mattress toppers have become increasingly popular because they provide pressure-relieving memory foam without overheating, a significant selling point. It's fantastic news for hot sleepers that gel infusions help remove heat from the body.
Down Alternative
An old-fashioned goose or duck-down mattress topper can cost a pretty penny. Dust mites and other allergies can also be trapped by down.
The down-alternative may therefore be a preferable option for some people than the original alternative Beds are given a great sense with the help of these toppers.
However, they won't be able to alter the firmness of a mattress or provide additional support.
What to Look for When Purchasing a Cheap Mattress Topper
When it refers to mattress toppers, what fits one person may feel unpleasant for another. We've highlighted the most crucial elements to help you find the ideal affordable mattress topper.
Feel
What do you want your bed to feel when you curl up at night? The softness of memory foam can be a comforting sensation for some people.
Some people prefer to sleep on a bouncy, responsive surface because it makes it easier to change positions in the middle of the night. You'll be able to focus your search for a mattress topper more quickly once you have this information.
Firmness
Knowing your bed's firmness level is critical before purchasing a mattress topper. 6.5/10 is considered relatively firm. If your bed is an 8, you may suffer pressure point pain.
Adding a soft mattress topper restores the mattress's firmness to industry standards. If your bed is excessively soft, seek a topper that will give support.
Sleeping Position
The position in which you sleep is one of the most significant factors to consider. If you're a side sleeper, seek a mattress topper that reduces pressure spots in the shoulders and hips.
Comfort and spinal support are essential considerations for back sleepers. Those who prefer to sleep on their stomachs should look for a mattress topper that increases the firmness of their mattress, as this will aid in good spinal alignment.
Thickness
To a large extent, your personal preferences dictate the thickness of your mattress topper. 1″ and 2″ toppers work nicely for lightweight back and side sleepers. A 3′′ topper, for example, may be necessary for those who are heavier.
Durability
There are occasions when a little extra money is worth it to have a long-lasting topper. In the end, it all comes down to what you need. If it's a short-term solution or only for your guest bedroom, you may not need to invest in an extremely sturdy product.
Budget
As you can see, it's easy to buy a quality mattress topper that's also reasonable. In addition to making your bed more comfortable, these low-cost mattress toppers can save you money. Buying the most expensive item isn't always the best option.
Final Thoughts
Are you seeking an inexpensive but decent mattress topper? You should consider certain key elements while looking for the best mattress topper at a cheap cost, such as the materials used in its manufacturing, specific features, guarantee, trial period, etc.
It can be challenging to locate a mattress topper that will be inexpensive and composed of the best quality materials. This guide pointed to several elements you should pay attention to when shopping for the best cheap mattress topper and presented some of our top picks.
We hope this information will aid you in your future mattress topper choice.