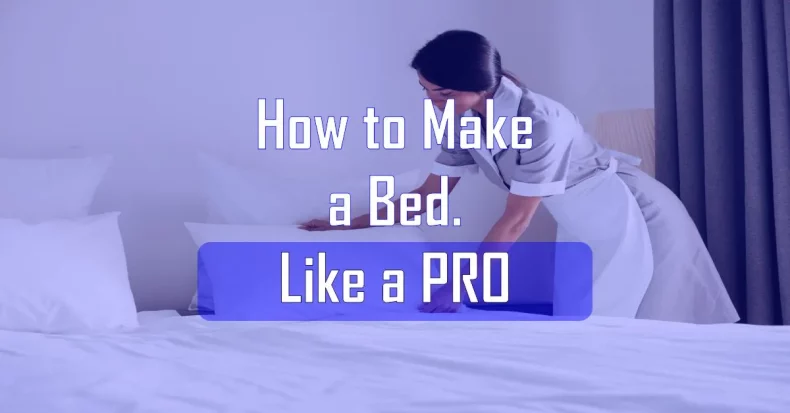 A well-made bed looks inviting and appealing, giving you a sense of accomplishment and satisfaction.
However, making a bed can be daunting for some, especially if you're unsure where to start.
But fear not, because this article will show you how to make a bed like a pro in just a few easy steps.
Step-by-Step Guide: How to Make a Bed
Making a bed may seem simple, but there is an art to it. Follow these steps to achieve a perfectly made bed every time:
1. Begin with a Bed Skirt
Place the bed skirt over the box spring or foundation. The bed skirt is meant to hide the unsightly box spring and give the bed a more finished look.
2. Layer on the Mattress Topper
If you have a mattress topper, add it to the mattress. This can help provide extra comfort and support while sleeping.
3. Cover with a Mattress Protector
Place a mattress protector on top of the mattress topper. This will help keep your mattress clean and protect it from spills, stains, and other wear and tear.
4. Put on the Fitted Sheet
Next, add the fitted sheet to the mattress. Make sure to tuck the corners of the sheet tightly under the bed.
5. Add the Flat Sheet
If you prefer a flat sheet, place it on top of the fitted sheet. The flat sheet should be centered and even on both sides of the bed.
6. Place the Comforter or Duvet
Add the comforter or duvet on top of the flat sheet. Make sure it's centered and straight.
7. Add the Pillows
Place the pillows at the head of the bed. You can prop them against the headboard or stack them in a neat row.
8. Finish with Throw Blankets on your Bed
Place a few throw blankets on the bed to add a cozy touch. You can drape them over the foot of the bed or the pillows.
Conclusion
Making a bed is a simple task that can be done in just a few easy steps. Following the tips and tricks outlined in this article, you can consistently achieve a perfectly made bed.
So go ahead and try these steps out for yourself. You can make your bed like a pro in no time with some practice.
Use quality bedding, change it regularly, and add some decorative touches to make your bed look inviting and comfortable.