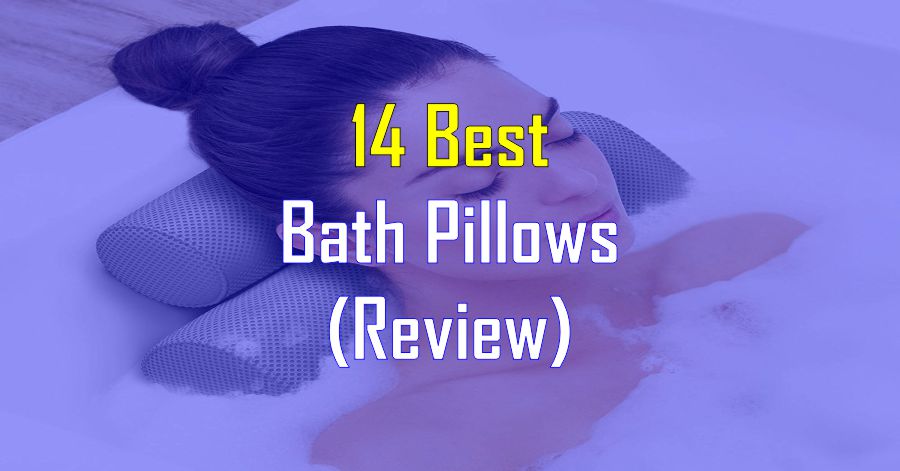 A hot bath is a great way to relax and unwind, but other things can improve it. Along with beauty products, oils, a good book, and a bath cushion, this is essential for taking a bath. It's often forgotten. These pillows were made to be used in the tub. They give you the support you need to relax as you soak.
The addition of a pillow to the bath makes the experience even better for people already in one. You can't go wrong by adding a soft cushion to your self-care routine, like foamy bubbles and a bath tray, to your routine.
Bath pillows come in various shapes and sizes, but their main job is to keep your neck, back, and head in place while you soak in the tub. These plush mats will fit and stay in place in any bathtub, no matter what shape it is.
There are many different types of bath pillows out there now, so it can be hard to figure out which one is right for you. We've compiled a list of the best bath pillows available right now for your convenience. Make sure you check out these pillows if you want the most peaceful bath time possible.
List of 14 Best Bath Pillows
1. Editor's Choice- Everlasting Comfort Bath Pillow
Highlights
Supportive Headrest
Lifetime Replacement Policy
Comes with a Pocket for Accessories
Washable and Portable
Easy to Store
Product Description
These pillows, which are fully adjustable and supportive, are the top pick for various reasons. The cushion is more than just a simple neck pillow; it supports the upper back and can be adjusted in height and width to fit your body type and comfort preferences.
When you're resting in the tub, you'll appreciate the soft foam and breathable mesh cover of this bath pillow. It has suction cups at the back to keep it in place, and the mesh cover can be washed for your ease.
If you aren't delighted with the pillow, Everlasting Comfort offers a lifetime replacement policy. A loofah and a spacious side pocket for your items are also included with your purchase, making bath time even more enjoyable.
2. Gorilla Grip Spa Bath Pillow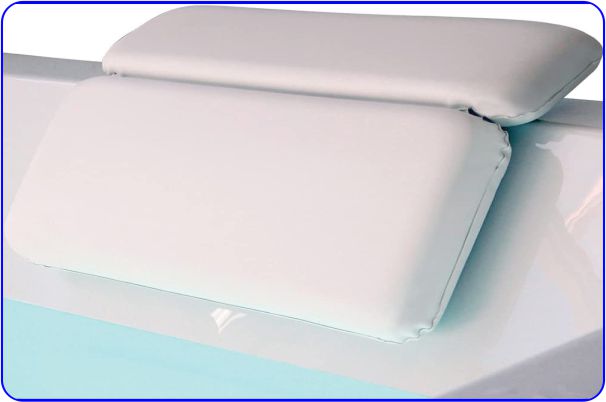 Highlights
Waterproof Spa Bath Pillow
Fits Straight and Curved Bath Tubs
Cushioning Support
Slip Resistant Premium Grip
Thick Supportive Foam
Product Description
With seven suction cups on the back, Gorilla Grip's bath pillow can be attached to any hard surface, making it easy to dry and clean. It's also affordable, quick to dry and clean, and has 2 inches of foam. Investing in a neck pillow is a fantastic idea for those long and stressful workdays.
The suction cup can be placed just where you need it for maximum comfort, even in a strange apartment tub with no edge to rest your head-on.
3. Idle Hippo Non-Slip Bath Pillow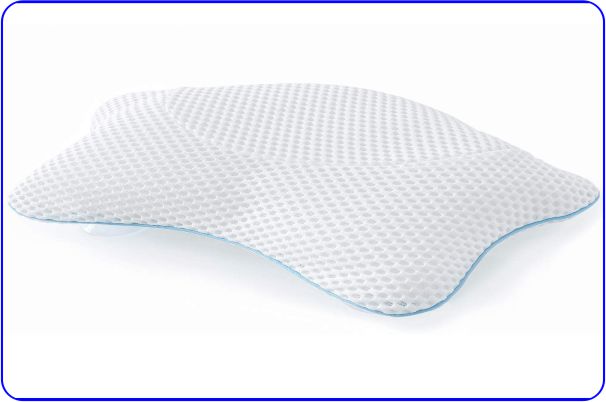 Highlights
Luxury Spa Bathtub
Permeable Quick Drying Air Mesh Tub
4-Large Suction Cups
Soft and Relaxing
Product Description
Idle Hippo's Idle Hippo Bath Pillow supports the bather's head and neck and can be used in various baths. Designed to cradle the head and neck, the pillow's form and design allow users to sink into the soft foam. Allowing air to circulate and flow through the pad is the goal of 3D mesh technology in this pillow.
The cushion is more comfortable to use and dries faster if it has more ventilation. The four-strong suction cups on the pillow keep it firmly in place and prevent it from mildewing. You can easily clean and sanitize this bath cushion because it is machine washable.
4. Bath Pillow Luxury Bathtub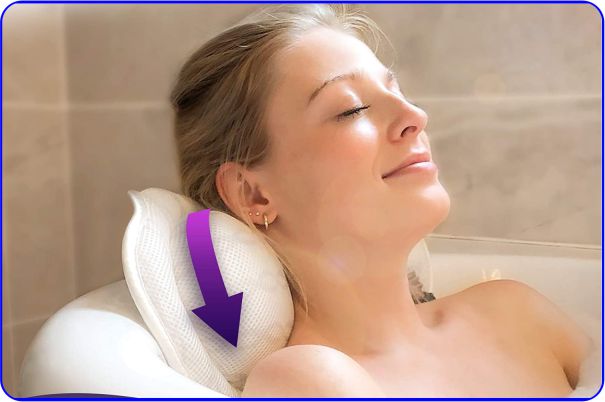 Highlights
Ergonomic Bath Pillow
Powerful Suction Cups
The Best Men's and Women's Bathing Accessories
Product Description
The six extra-large airtight vacuum suction cups keep your bathtub cushion in place as you relax in the warm tub. These suction cups can't come apart.
Traditional bath pillows have flat headrests, but ZenTyme bath pillows for the tub feature elevated edges that let you relax and support your shoulders while reading your favorite novel.
The luxury bathtub pillow and the spa pillow for the tub are ultra-soft, thick padding that provides the optimum support for your head and shoulders.
5. OMYSTYLE Full Body Bath Pillow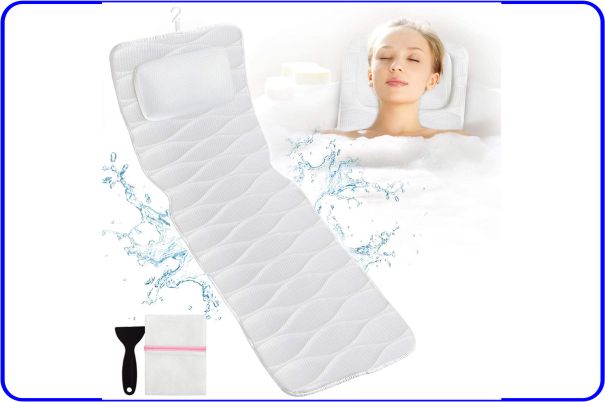 Highlights
Bath Pillows for Tub
Mesh Washing Bag
21 Non-Slip Suction Cups
Head, Neck, Shoulder, and Back Support
5D Air Mesh and Quick Drying
Product Description
Suppose you're searching for a bath pillow that will provide full-body cushioning (rather than just for your head and upper back). In that case, this is one of the best-reviewed options available for less than $50, in addition to the 21 anti-slip suction cups that keep the 50 inches of foam firmly attached to your tub.
The air-mesh fabric allows for maximum ventilation and speedy drying. Two inches of foam are used to construct the built-in headrest, while the remainder of the cushion is around an inch thick — and everything is machine-washable to keep things looking their best at all times.
6. Aerovivi Full Body Bath Pillow
Highlights
Lumbar Bath Pillow
Unique White Air Mesh Material
Comfortable Head and Neck Support Pillow
Large and Powerful Suction Cups
Big Drying Hook
Product Description
Even the most pleasurable activities (such as taking a bath) might become less enjoyable when you have back pain if you do not have the proper support. Enter this fully adjustable, full-body bath cushion, including a lumbar support pillow for added comfort.
You can even move the lumbar pillow around depending on where you want it, and there's also a head and neck support pillow provided to keep you comfortable while sleeping.
7. Best Budget- BINO Bath Pillow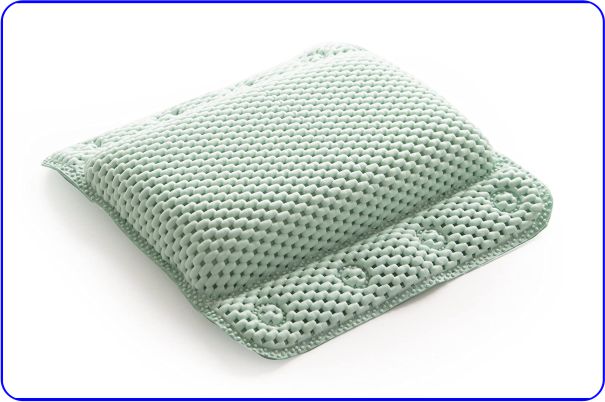 Highlights
Slip Cushioned Bath Pillow
Pillow with Bath Tub Accessories
Super Soft
Quick Draining
Easy to Clean
Product Description
Additionally, the BINO Non-Slip Cushioned Bath Pillow is constructed of mesh-covered foam, making it comfy and easy to clean. It is intended to provide neck and back support, and it is available in two sizes (small and big) and five various colors.
Because of its suction cups, the bath pillow may be attached to virtually any smooth surface.
Also Read: 11 Best Pillow for Combination Sleepers 2022
8. Best Breathable- Amaze Fan Bath Pillow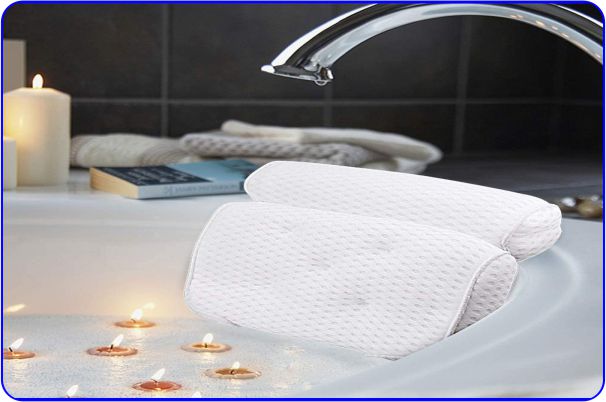 Highlights
Bath Tub Spa Pillow
4D Air Mesh Technology
7 Suction Cups
It fits all Bath Tubs
Helps Support Full Body
Product Description
Water and air will be able to pass through the perforations in the Amaze Fan bath pillow's mesh fabric for speedy drying. Mold and mildew won't grow on the pad because it is exceptionally airy and ventilated.
This cushion is soft, airy, and easy to clean. To unwind, place your head on its plush surface and let the tension in your neck melt away. This cushion offers a two-panel design constructed to support your head, neck, and shoulders. When you're relaxing in a hot tub or soaking in a bubble bath, this is the perfect accessory.
It comes with seven huge stitched-in cups that may be used to connect the pillow to your tub firmly. The powerful suction cups will keep the cushion in place, allowing you to spend more time relaxing and less time tinkering with the bath pillow's suction.
It's machine washable and may be put in the washer with a light detergent and run on a cold, soft cycle. Before reusing, allow it to air dry completely.
9. Coast Cloud Comfortable Bath Pillow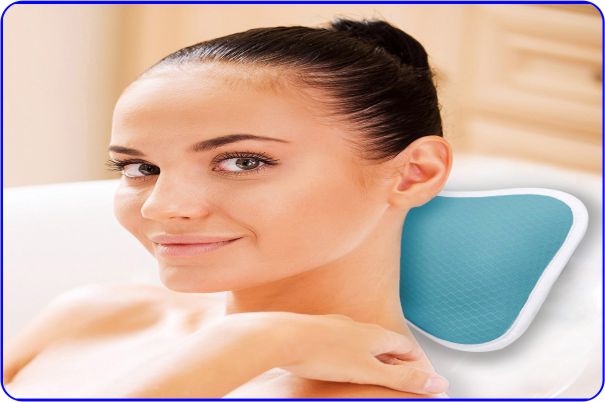 Highlights
Supports Neck and Shoulder
Home Spa Pillows for Bath Tub
Suction Cups Included
Relax and Comfy
Product Description
This bath cushion may be all you need if you don't need to make any substantial changes to enjoy your tub time a little more. Foam is used to fill it, and polyester mesh is used to cover it, which aids in the drying process. Suction cups on the side of your tub or shower. Keep it in place (but don't leave it out in the rain).
It's not a soft and cuddly pillow, but if you only need something small to rest your head on, this low-cost option is a good choice.
10. Bath Haven Luxurious Bath Pillow for Women and Men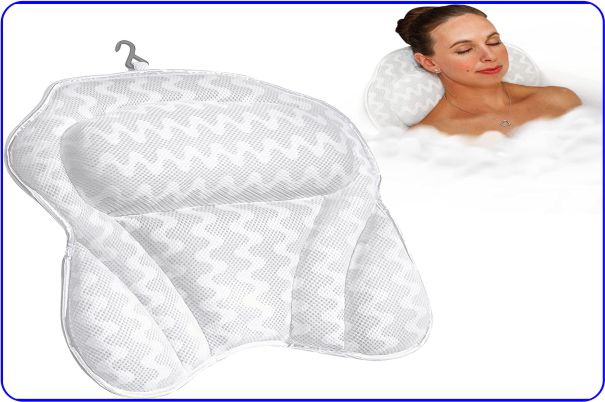 Highlights
Back Neck Support Pillow
Spa Cushion for Tub
Relaxing Headrest Bath Pillow
Potable Washable
3D Air Mesh
Product Description
Bath Haven's bath pillow helps the user's head, neck, and shoulders relax as they soak in the tub with its ergonomic design. Because of its organic form, it conforms to the body and gently relieves pressure spots.
After use, it may be hung on the built-in hook to dry quickly because of its 3D mesh technology. Thanks to six extra-strong suction cups on its back, almost any tub will hold the cushion in place.
For ease of cleaning in the washing machine, the bath pillow includes a washing bag, and a travel case allows customers to carry their home comforts with them.
11. Amazon Basics Bath Tub Pillow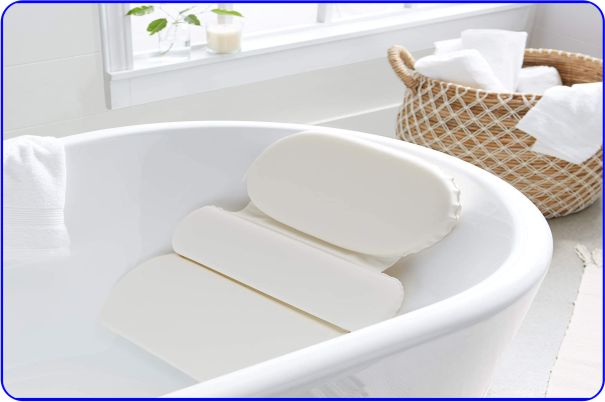 Highlights
Waterproof Pillow
3 Panels Padding
Neck Pillow with Suction Cups
Easily Washable
Product Description
Thick foam cushioning and flexible pieces adjust to any tub shape or body type. Durable, weatherproof PVC exterior that holds up to continuous use.
Back-mounted suction cups keep the pillow securely in position; they are simple to install and remove. Great for unwinding after a hard day, particularly for individuals with neck and back concerns. To clean, wipe down with detergent, rinse, and dry.
12. Best for Travel- IndulgeMe Bath Pillow
Highlights
Bonus Travel Case
Non-Slip Bath Pillow
Suction Cups with Extra-Large Surface Area
Removable Soft Cover
Neck and back support
Bath Pillows with Quick-Drying Mesh
Product Description
Almost all bath pillows constructed for travel are inflatable, making sense when packing. The IndulgeMe Super Soft Bath Pillow is an excellent alternative if you want a mesh and foam option and don't mind it taking up a bit more space in your bag when you travel.
13. Best Design- Ruvince Bath Pillow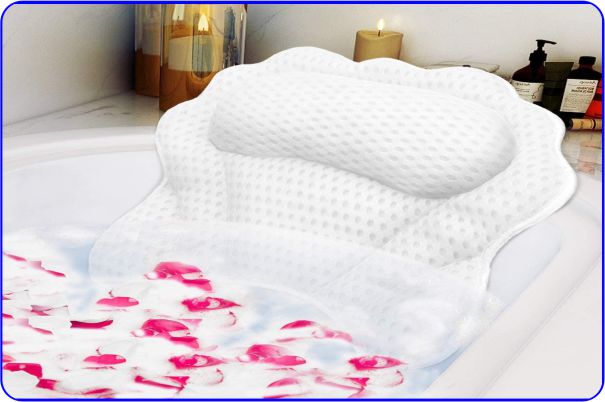 Highlights
Luxurious Ergonomic Bathtub Pillow
Neck, Shoulder, and Back Support
4D Bath Pillows
6 Powerful Suction Cups
Fits all Hot Jacuzzi and Bathtub
Product Description
Almost all bath pillows constructed for travel are inflatable, making sense when packing. The IndulgeMe Super Soft Bath Pillow is an excellent alternative if you want a mesh and foam option and don't mind it taking up a bit more space in your bag when you travel.
The cushion is small, measuring 13 x 10 x 3 inches, but it provides adequate support for the neck and back.
14. Borne Freestanding Bath Pillow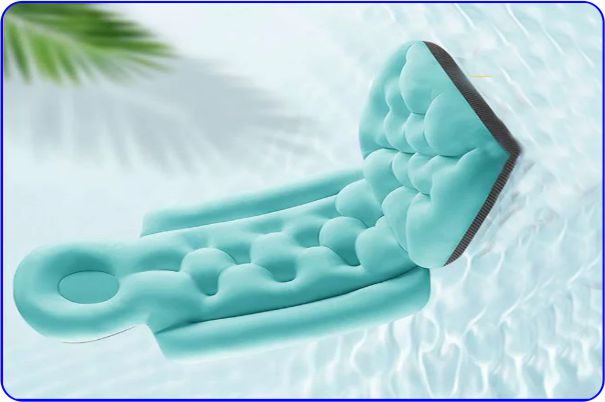 Highlights
Luxurious Bath Tub
Soft and Breathable Mat
Ventilated Design
Washable
Product Description
Think of this bath mat in the same way that you would a pool float. On the other hand, this one does not float on top of the water as the other one did. A lounger provides comfort and relief for your neck and back while relaxing in a pool tube.
This cushion is soft, but it provides enough support to keep you at ease. Because it's made from a single piece of foam, this bath cushion relieves stress on the back, shoulders, and tailbone while acting as a mild neck and headrest. You can read a book or relax with your eyes closed in the water.
What to Look for in a Bath Pillow
Type
It's essential to choose the right bath pillow for the size and shape of your tub and the portion of your body that needs extra support and cushioning.
A bath pillow that conforms to the shape of your bathtub's straight back, for example, will be necessary. Bath pillows that support the head and neck may be a good option if you frequently exit the tub with neck aches.
Additionally, keep an eye on the bath pillow's ability to stay put. Depending on the tub's form and slope, it may be challenging to keep some bath pillows in place, while in others, it's not a problem at all. If your bath pillow tends to slide around, consider investing in one with suction cups on the back—the larger the suction cups, the better.
Comfort
Using a bath pillow is all about ensuring that your body and mind are as comfortable as possible during your bathing experience. While relaxing in the bath, your worries and anxieties will likely dissipate because you've created a calming environment.
To ensure that you can breathe comfortably and deeply while bathing, ensure that your bath cushion places you in a position that facilitates and, ideally, encourages deep breathing.
Material
Foam and mesh are the most common materials for bath pillows, but smooth vinyl or PVC are also popular options because they're easier to clean and more effective at keeping mildew at bay. Both vinyl and PVC can cause allergic reactions. Both materials should be avoided if you are already aware of any sensitivities.
The location where you intend to utilize the bath pillow is another consideration. If you want to use it while traveling, acquiring something inflatable might make more sense. You can, however, go with a thicker bath pillow if it's going to be used mainly at home because it won't have to fit in a suitcase.
Conclusion
So, there you have it: these are the best bath pillows on the current market. It's safe to say that each of these pillows will make your next bath more fun and peaceful. These top picks range from a single foam pillow to a double mesh pillow with quick-drying mesh.
When you aren't sure which pillow is right for you, look at user reviews to see what other people say about them. If you don't like your pillow, you can return it for a full refund with each of these pillows' manufacturing warranties.
"This article contains affiliate links, which means that Best Mattress Advisor will be compensated if you buy something after clicking on one of the links. Read full disclosure statement."