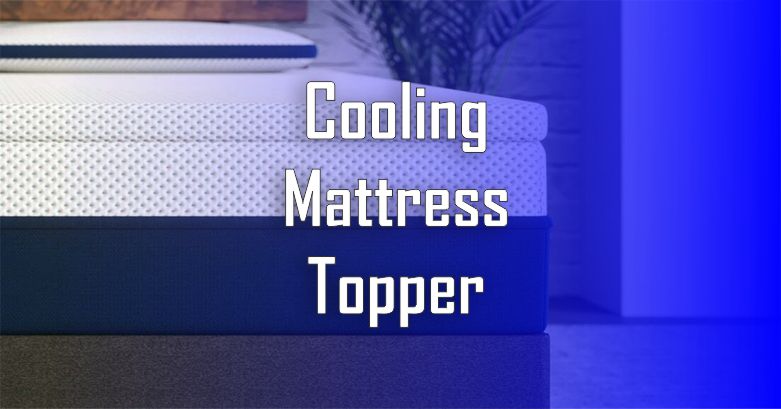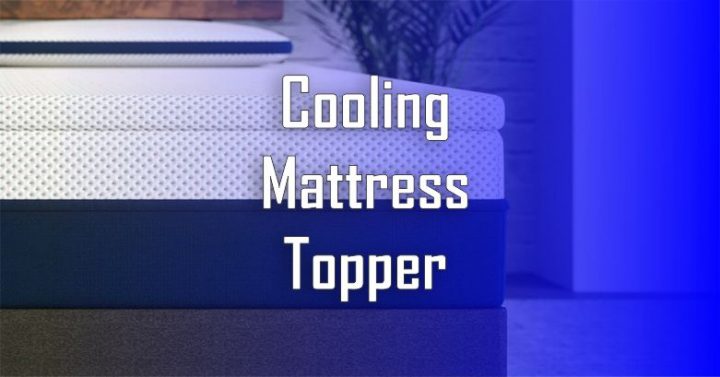 The optimal temperature for sleeping is around 65°F. While numerous things influence your sleeping environment's temperature, your mattress shouldn't be overlooked. Airtight mattresses can trap body heat, making it an uncomfortable night. A cooling mattress topper may help you sleep better if you have difficulties and don't want to purchase a new mattress.
Latex, wool, and gel memory foam are the materials used to make cooling mattress toppers. They are designed to be heavier than a mattress and placed on top of your mattress to provide a cooler surface for your body.
After discussing our top alternatives and recommendations for picking a cooling mattress topper based on the material, body type desired sleep position and other factors.
List of 11 Best Cooling Mattress Toppers of 2021
Best Overall: Tempur-Pedic Adapt + Cooling Topper
Highlights
Cooling 3-inch queen topper
Softest tempur material
Washable cooling cover
Multi-purpose
10-years warranty
Overall Thoughts
Tempur-Pedic mattresses are synonymous with luxury, but you don't have to spend a fortune on one. For less, opt for the Adapt + Cooling Topper, which features 3 inches of the brand's distinctive pressure-relieving material. The machine-washable cover is "cool to the touch," according to customers.
One customer says they sleep better since receiving the cooling mattress topper because they keep cool all night. This Tempur-Pedic mattress topper exceeded my expectations in quality, comfort, and coolness. "recommended it to anyone who has aches/pains or just wants a better night's sleep."
The cooling mattress topper is also available directly from Tempur-Pedic, with a 10-year warranty on both sites.
Pros
An Excellent Night's Sleep Each Night.
Very Good Investment for Back Problems
Great Relief for Back Pain
Improved comfort
Perfection
Cons
The Topper felt too soft from the beginning
Best Luxury
Brooklyn Bedding Cooling Talalay Latex Topper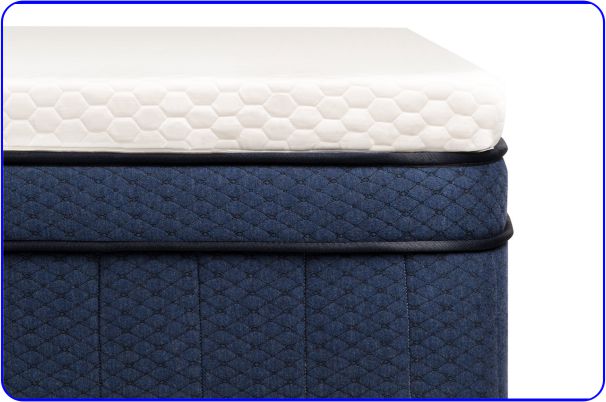 Highlights
It has been designed to have Cooling Characteristics.
Balanced Contouring and Support
Bouncy Surface with Medium Stiffness
Comfortable Fit and Feel
Overall Thoughts
Its Cooling Talalay Latex Topper provides support and contouring while remaining cool. The premium materials and construction appeal to consumers seeking a premium topper.
A 3-inch thick Talalay latex topper is used, which is lighter in weight than traditional latex. The Topper has a medium (5) stiffness and only a small amount of contouring. Pain and discomfort in the body are reduced due to this balance of support and conforming during sleeping.
Side sleepers will benefit from the pressure relief because their shoulders and hips are pressed against the mattress. For overheated sleepers, the Talalay Latex Topper, with its cooling properties, offers numerous advantages.
Talalay latex is particularly cold because it has a lesser density than other forms of latex. In addition, the Topper is lined with a zippered TitanCool fabric that is designed to wick away body heat.
Brooklyn Bedding offers free shipping inside the United States! The Topper can be returned for a full refund within 30 days after purchase.
Best Cooling Mattress Topper For Back Pain Layla Mattress Topper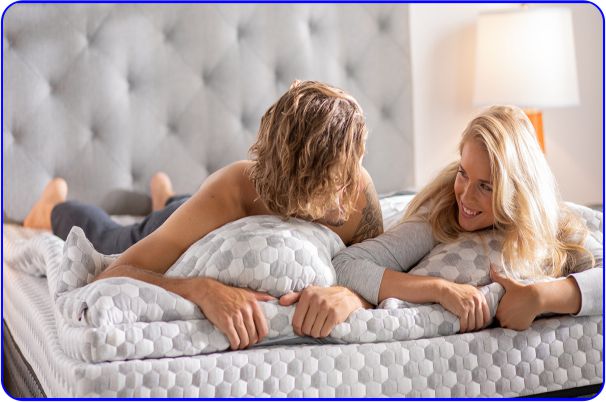 Overall Thoughts
In the lumbar area, the Layla Mattress Topper is constructed of memory foam contoured to the body. It makes it ideal for back sleepers and those with back problems.
Despite being comprised of memory foam (a heat-trapping substance), the Topper sleeps cool. The copper gel beads heat, and the Thermogel cover regulates body temperature. Copper is antibacterial; thus, the Topper should be free of bacteria and mold for a long time.
What Sets The Layla Apart?
It has Copper Gel Beads and Thermogel, which Aid Cool.
Copper is Antibacterial and Antimicrobial.
The Layla is a Soft Foam Topper that fills the lumbar region for Back Pain Sufferers.
Best Value: Lucid 3″ Gel Memory Foam Mattress Topper
Overall Thoughts
Lucid's top-rated cooling mattress topper starts at just $39, making it an incredible value. But just because it's the cheapest option on this list doesn't mean it won't keep you cool and comfy all night long.
Two and Three-inch memory foam toppers are available. Infused with cooling gel, both variants are textured for enhanced breathability. The mattress topper keeps one overheated sleeper cool enough to "restart sleeping under a comforter." Keep in mind that it is not machine washable and must be spot cleaned.
Pros
Keeps you Cool at Night
Beautiful Scent, Excellent Comfort.
It is very Soft Foam, so it does Rip Easy
It felt like a Miracle
Reduce Serious Back issues to make Everyday Activities Challenging.
Cons
It's Cozy and Comfy, Just don't Expect it to Last Very Long.
COONP Mattress Topper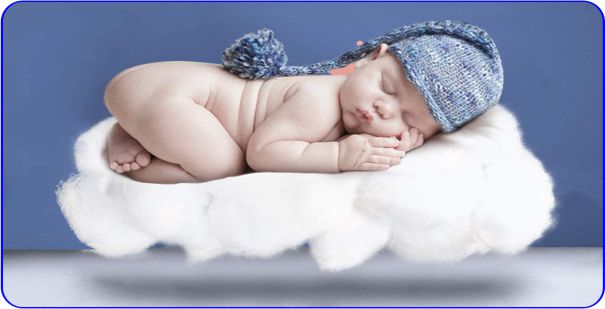 Highlights
Extra Thick & luxury Comfort
Cool & Breathable
Elastic Deep Pocket
Machine Washable & Easy Care
Overall Thoughts
This breathable pillow top mattress topper has large elastic pockets to keep it in place. The 400-thread-count ultrasoft cotton surface regulates body temperature and wicks away sweat.
This mattress topper is for the stomach, back, or side sleepers. Launder this mattress topper on a soft, cool cycle in a front loader machine twice a year. To fluff the mattress topper, tumble dry on low.
Best hypoallergenic cooling mattress topper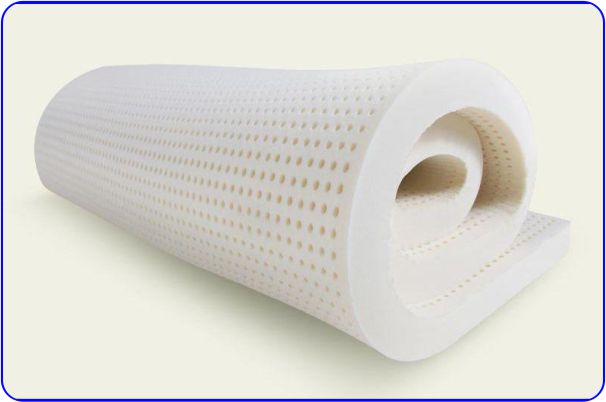 Highlights
A Great Value
Superior Pressure Relief
Be Sure about the Air You Breath
All Natural Latex with No Fillers
Long-Lasting, Natural Comfort
Odor-Free
Sleeps Cooler
Hypoallergenic
Convenient, Free Shipping
Made in the USA.
Overall Thoughts
The PlushBed Cooling Gel Memory Foam Topper has been discontinued. Instead, it sent a PlushBeds Natural Talalay Latex Topper for testing. Rather than employing sophisticated cooling materials, this Topper is made of 100% natural latex, which is unique yet still sleeps cool.
I got the 3-inch Latex Topper with no cover in twin size (38 by 75 inches) in medium-firm density (there's also gentle, medium-soft, medium and extra firm).
To extend the life of a worn-out mattress or make an uncomfortable one more comfortable, this thick and durable Topper is ideal. An inch or so past the end of my bed on both sides is OK because it tucks in when covered with the fitted sheet.
It's great to sleep on it, and it relieves pressure well. Others have compared lying on a latex topper to this like floating. Agree! You'll wake up refreshed after a night's rest on it. They carry and distribute heat throughout the Topper while keeping the sleeper cool.
It's naturally antibacterial, dust mite and mildew resistant, and hypoallergenic. This Topper had no smells or off-gassing and was a pleasure to sleep.
PlushBeds offers free shipping and a 5-year warranty on Natural Latex Toppers, although they can last up to 20 years. However, the company's website states that "safety and sanitary requirements" prevent returns.
Best Value: RUUF Mattress Topper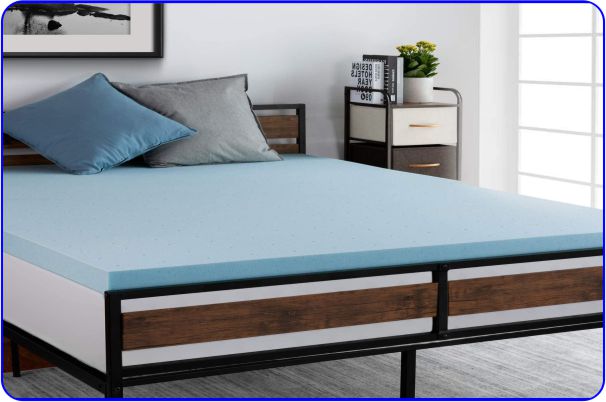 Highlights
Budget-Friendly
Breathable Gel-Infused Memory Foam
Overall Thoughts
Most mattress pads cost at least $100; however, this topper design is lower. This mattress top, made from gel-infused memory foam, is intended to give you a sense of memory foam without storing the heat as traditional models can. This selection is supposed to be very breathable, with many open cells.
Pros
Very Soft and Sink in Quite a Bit
Extra Softness as a Side Sleeper
Expands to Full-Thickness within about 30 minutes with Virtually No Scent
Made the Bed Bearable and Relieved my Back and Hip Pain.
No Odors or Smells
Cons
It is too Soft
Split in the Weirdest Spot
For Stomach Sleepers: Helix Plush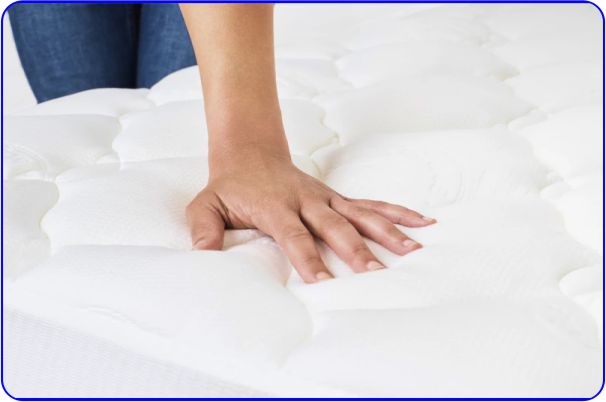 Highlights
Luxury Plush Feel
Featuring Soft Bamboo Blend Fibers
Hypoallergenic & Breathable
Machine Washable
100 Night Sleep Trial
Overall Thoughts
To properly align your spine, you need a firm mattress. Relaxing on a soft surface may cause lower back pain. However, the Helix Plush mattress topper does not dramatically soften a mattress. Its lightweight, the airy bamboo cover prevents heat buildup.
The 1.5′′ pockets of fiberfill are held in place by baffle box stitching for years of delightful comfort.
Helix Plush is also one of the finest value mattress toppers. This high-end product won't break the bank.
Also Read: Best Mattress for Stomach Sleepers in 2021
For Side Sleepers: Amerisleep Mattress Topper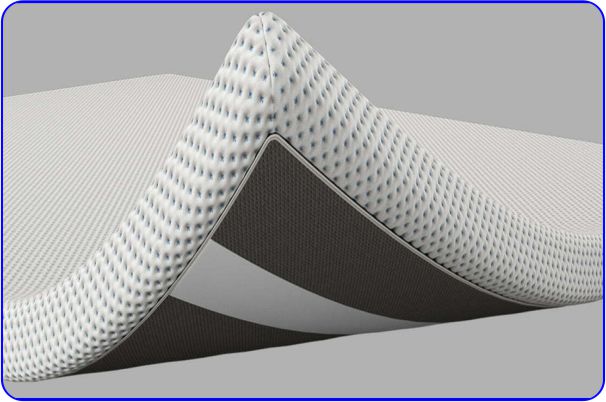 Overall Thoughts
Side sleepers will appreciate Amerisleep's Comfort Lift mattress topper's HIVE technology. With targeted support, the Topper provides dynamic pressure reduction along the shoulders and hips.
This 3′′ Topper also has breathable foam to reduce overheating and a removable and washable cover. The cover's bottom is lined with MicroGrip technology, allowing it to stick to a mattress's top effortlessly.
What Sets The Amerisleep Apart?
The Comfort Lift topper softens mattresses by 2 points. So, if you have a firm mattress, the Topper should make it seem like a Medium Firm (6.5/10).
The slow-responding foam contours and relieves pressure points for side sleepers.
A Support Lift topper makes the mattress firmer rather than softer.
LINENSPA Gel Infused Memory Foam Mattress Topper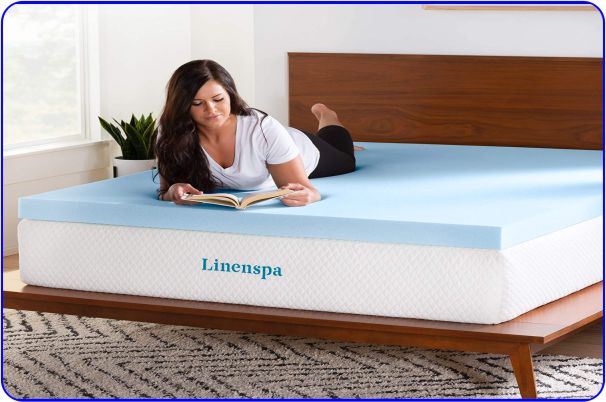 Highlights
Infused with temperature-regulating gel beads that absorb and release heat, assisting in preventing excessive heat buildup. Memory Foam with Breathable Open-Cell Technology
In addition to offering comfort, memory foam also aids in the straightening of the spine and the reduction of pressure points.
Toppers are available in plush 2 inch and 3-inch profiles; the 3-inch Topper will hug your body more tightly than the 2-inch Toppers.
Rejuvenate an old color, soften a hard mattress and extend the life of a color mattress;
Pressure Relieving Memory Foam
Infused with Cooling Gel
Overall Thoughts
A 3-inch ultra-plush body-conforming memory foam topper is featured in a LINENSPA gel-infused memory foam. 100% polyurethane memory foam mattress topper has beads for the cooling gel that controls body temperature and keeps you cool overnight. Designed to relieve pressure points by spreading body weight evenly.
Pros
Soft and Fluffy to help balance out the Stiffness of ur Mattress.
Extra Thick, Save an Old Mattress
Like Sleeping on a Cloud
So Fluffy and Comfortable
It is very easy to put on my mattress, and it has enough stretch that I have no doubt it would fit a much thicker mattress.
Perfectly Snug Smart Topper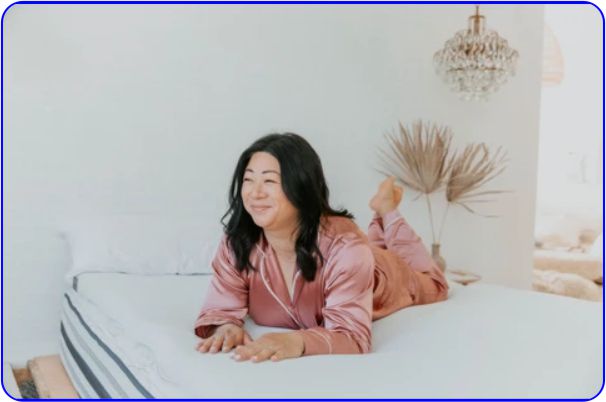 Highlights
With pre-programmed temperatures and app-based controls,
the active cooling and heating system keeps you comfortable all night.
The memory core comfortably provides pressure relief and contouring.
Overall Thoughts
Many cooling mattress toppers are respiratory, moisturizing textiles that drain body heat and maintain a comfortable sleeping surface. The Smart Topper from Perfectly Snug provides active cooling. The Topper has individual settings for each side of the bed.
The Topper features a power hookup, fans at the foot of the bed, and air passageways throughout. The Perfectly Snug Controller smartphone app can be used to set the temperature. Heat on cold nights or if you naturally sleep cool. Wet sleepers can also chill down. Comfortable, Breathable cover.
The Smart Topper is cool and cozy. The core comprises medium-density memory foam that provides a silky surface and supports up to 230 pounds. A 2-inch profile does not significantly alter the mattress feel. There are four types of bed topper options for couples.
Even though the Smart Topper is expensive, it may be worth it for couples who have trouble sleeping due to hot or cold nights. Return the Topper within 30 days for a full refund. The Topper has a year warranty.
Why Use Cooling Mattress Toppers?
Some mattresses retain heat. Thankfully, there's an easy fix that doesn't entail buying a new mattress. Adding a cooling mattress topper keeps the top of your bed cools all night.
The best cooling mattress toppers are latex or memory foam infused allows air to pass through the textile, keeping sleepers cool. Many toppers include soft, thin coverings that drain away sweat for added comfort.
They also make firm mattresses feel softer and provide amazing pressure relief. They can also save money for customers! If you have an old mattress, you may extend its life by adding a layer of comfort.
What's The Best Type Of Cooling Mattress Topper?
Finding the right bedding can be a chore. The sorts of cooling mattress toppers are described below. Mattress toppers, like pillows and beds, are highly personal. Some materials work better for certain sleepers than others.
Memory Foam With Infusion
Memory foam has a reputation for sleeping heated due to its thick and dense composition. That isn't true of all memory foam. You need an infusion in your memory foam topper to get the slow-moving effect without overheating. The most common types are:
1. Gel
Using cooling mattress toppers with gel helps draw heat away from the body. Memory foam toppers from ViscoSoft and Dreamfoam contain gel.
2. Copper
Copper, like gel, aids in heat dissipation and ventilation. This mattress topper features copper gel beads embedded in the foam to keep you cool at night. The copper gel beads also help fight germs!
3. Graphite
Many memory foam mattress toppers contain graphite. In a thick memory foam comfort layer, this material cools. Look no further than the Saatva mattress topper for graphite-infused comfort and support.
4. Memory Foam, Open-Cell
Air flows better through open-celled memory foam. Less heat retention in the Topper with this material.
5. Latex
Unlike memory foam, it is less prone to trapping heat. Latex is also stronger! A natural latex topper is a great option for those who want to avoid harsh chemicals.
6. Polyfoam
Plastic foam is less expensive than latex or memory foam. Look for a topper with a polyfoam comfort layer and a moisture-wicking cover if you want to save money.
How to Select Cooling Mattress Topper
The mattress industry's hype about cutting-edge materials and technologies might be scary. Read on to find the best cooling mattress topper for you.
Cooling mattress toppers come in many varieties. Cost, material, cooling characteristics, and sleeping posture are all factors.
Cooling
Materials that allow airflow away from your body are the easiest to keep cool. Other procedures must be utilized for heat-retaining materials. These include charcoal, graphite, gel, and copper infusions.
Hot sleepers may want to use a temperature-controlled topper. These active cooling toppers use air or water to cool the surface. But only a few mattress firms make cool core toppers that reduce pain.
Longevity
Latex and wool toppers last 3-4 years on average. The body indentations on a low-cost memory foam topper may last a year, or Longer-lasting polyfoam or memory foam toppers trap more heat. Fiberfill and feather toppers require regular fluffing. These last 2–3 years.
Cost
The material and quality of a mattress topper determine the cost. Pricey latex and advanced devices with cooling tubes, cooling polyfoam mattress toppers start at under $100. The increased expense may be worth it if it means longer life or cheaper cooling costs.
Firmness
To choose a mattress topper that is firm enough for your body type and sleeping position, consider the following factors. So a thicker topper may be required to cushion the hips and shoulders of side sleepers. In the case of back sleepers, a firmer topper is preferred.
Thickness
2 to 4-inch mattress toppers. Heavy and side sleepers should look for a sturdy mattress topper that can withstand the added weight.
People use mattress toppers to adjust the hardness of their mattresses because they can't support sagging ones. Toppings are preferred by lighter and side sleepers, while heavier and stomach sleepers prefer a firmer topper.
A softer surface allows the body to sink deeper, trapping more heat. Heat is retained as the sleeper sinks deeper into the mattress. Need a firmer mattress topper if you get hot easily?
Pressure Relief
Memory foam's close-fitting characteristics make it ideal for pressure relief. Not all latex mattress toppers are created equal. Memory foam traps heat and retains it, whereas latex wicks it away.
FAQs About Best Cooling Mattress Topper
Here are some frequently asked questions about cooling mattress toppers to help you shop.
What are Cooling Mattress Toppers?
Temperature-regulating mattress toppers minimize sweating. Some materials are naturally cool.
Do Mattress Toppers Stay Long?
The longevity of a mattress topper depends on the material, and high-quality mattress toppers can last three to four years. In contrast, low-quality mattress toppers can only last one year.
Conclusion
Keeping your bed cool and peaceful doesn't have to be difficult. A high-quality, cooling mattress topper can improve sleep quality, breathability, and comfort without breaking the bank.
Budget and size are key considerations, but keep in mind that your purchase is a long-term investment in your health. A good night's sleep isn't a pipe dream with the correct cooling topper.
Also Read: