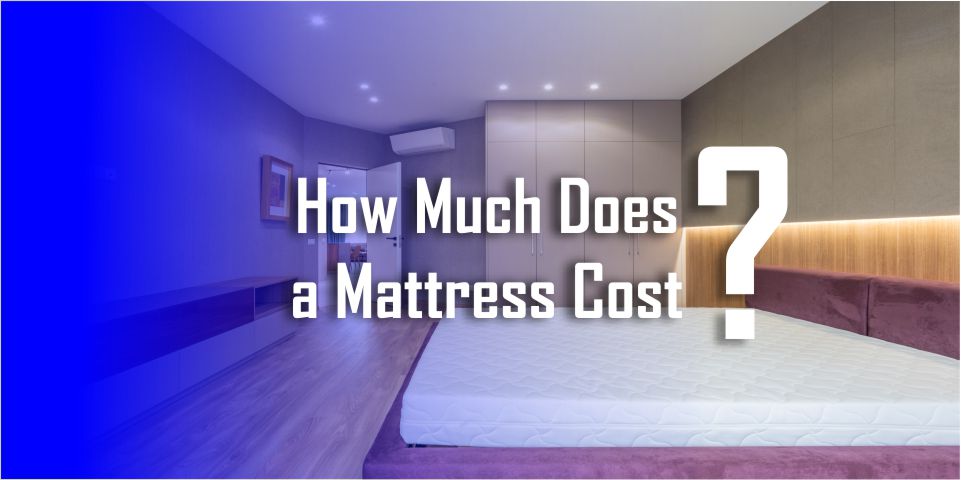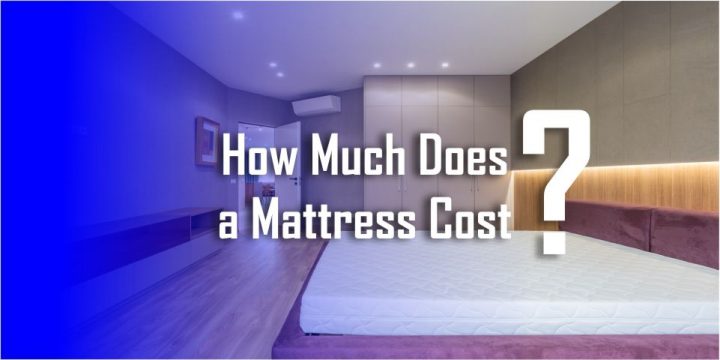 If you're in the market for a new mattress, you may wonder, "How much does a mattress cost?"
The answer varies depending on various factors, including the form of the mattress, size, and brand.
In this comprehensive guide, we'll break down everything you need about mattress prices and tips for finding the best deals.
Types of Mattresses and Their Prices
| Mattress Type | Price Range | Average Price (Twin) | Average Price (Queen) |
| --- | --- | --- | --- |
| Innerspring | $100-$1500 | $600 | $1050 |
| Memory Foam | $500-$2500 | $500 | $1050 |
| Latex | $1100-$3000 | $1100 | $2000 |
| Hybrid | $500-$3000 | $1150 | $2050 |
Several types of mattresses are available on the market, each with a different price point. Here are some of the most common types of mattresses and their average prices:
Factors That Affect the Cost of a Mattress
Several factors can influence the price of a mattress, including:
Size: The larger the mattress, the more expensive it will be. Twin and full mattresses are typically the least costly, while queen and king sizes are pricier.
Material: The type of material used in a mattress can also impact its cost. For example, memory foam mattresses are generally more expensive than traditional innerspring mattresses.
Brand: Popular brands may charge a premium for their mattresses, while lesser-known brands offer more affordable options.
Features: Special features like cooling technology, adjustable bases, and built-in massagers can significantly increase the price of a mattress.
Tips for Finding the Best Deals on Mattresses
Finding a great deal on a mattress can be challenging but not impossible. Here are some tips for finding the best deals on mattresses:
Shop During Sales: Mattress retailers often have sales during holidays like Memorial Day, Labor Day, and Black Friday.
Consider Buying Online: Online mattress retailers often offer lower prices than brick-and-mortar stores. Plus, many online retailers offer free shipping and generous return policies.
Negotiate the Price: Don't be afraid to negotiate the price of a mattress. Many retailers are willing to negotiate to make a sale.
Look for Clearance Items: Mattress stores often have clearance sections where they sell off old inventory or floor models. These mattresses are often significantly discounted, making them an excellent option for bargain hunters.
Conclusion
Consider all your options when shopping for a mattress, including online retailers, sales, and clearance items.
With some research and savvy shopping, you can find the perfect mattress for your needs and budget.
FAQs
How much should I spend on a mattress?
Generally, you should expect to spend at least $500 on a queen-size mattress if you want a high-quality bed lasting several years. However, if you're on a tight budget, you can find decent mattresses for as little as $100.
Are expensive mattresses worth the money?
Expensive mattresses can be worth the money if they provide the comfort and support you need for a good night's sleep. However, you don't necessarily have to spend much money to get a good mattress.
How long do mattresses typically last?
Generally, you should expect a mattress to last 7-10 years. However, some mattresses can last up to 15 years with proper care.