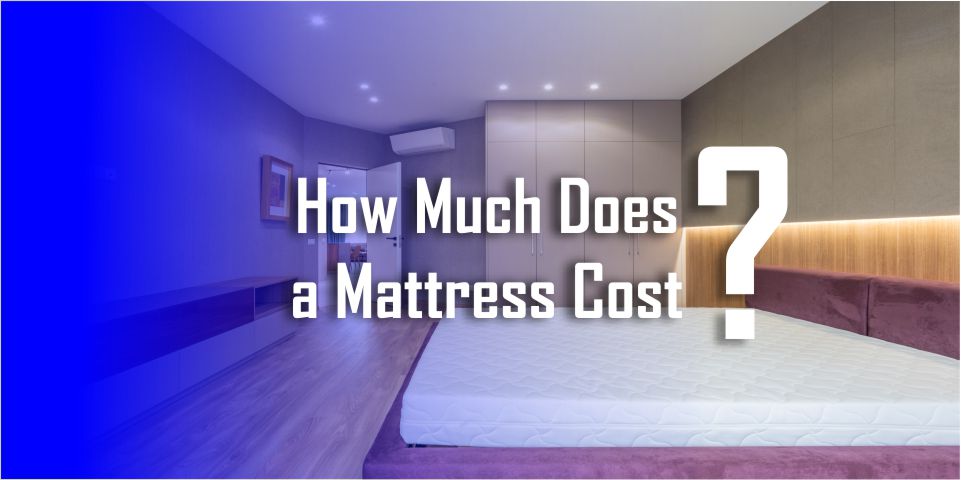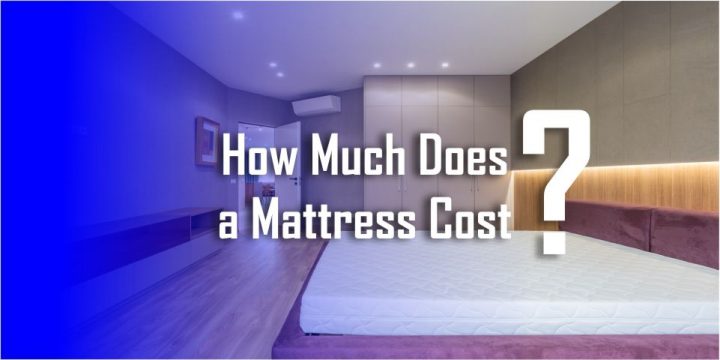 Question: "How much should I spend on a mattress?"
Quick Answer: The majority of mattresses sold range today in price from $200 to $1500. Although there are quality mattresses that can cost up to $5,000 or more, budget mattresses can cost as little as $150 or even less than that. Therefore, the majority of people can obtain a high-quality mattress around the $1000 range.
In addition to assisting you in evaluating the cost of a mattress and the factors that may be considered in determining that cost, this article will give you some valuable tips on saving a few dollars!
Which Mattress Type Is Best for You?
Following our examination of the many cost factors that determine the price of a mattress, let us turn our attention to some of the unique characteristics associated with various mattress types.
Customers can then use these parameters to narrow down their options when selecting the best mattress for them based on their top priorities as consumers and sleepers, respectively.
| | | | | | |
| --- | --- | --- | --- | --- | --- |
| Mattress Type | Foam | Innerspring | Hybrid | Latex | Airbed |
| Noise potential | Very Good to Excellent | Fair | Good to Very Good | Very Good to Excellent | Fair to Good |
| Average lifespan | 6 to 7 years | 5 to 7 years | 6 to 7 years | 8-years or longer | 8-years or longer |
| Temperature neutrality | Poor to Fair | Good to Very Good | Fair to Good | Fair to Good | Fair to Good |
| Odor potential | Poor to Fair | Good to Very Good | Poor to Fair | Fair to Good | Fair to Good |
| Conforming ability | Good to Very Good | Poor to Fair | Good to Very Good | Good | Good |
| Edge support | Poor to Fair | Good to Very Good | Good to Very Good | Poor to Fair | Fair to Good |
| Availability | Wide | Wide | Moderate | Moderate | Very Limited |
Also Read: Best Price Mattress for 2021
Average Mattress Cost by Category
| | | | | |
| --- | --- | --- | --- | --- |
| Mattress Category | Description | Price Range | Average Price (Queen) | Average Price (Twin) |
| Budget | Beds that are reasonably priced are often made of all-foam or all-innerspring construction using basic materials. | $250-$1,000 | $600 | $400 |
| Mid-Range | Mid-range beds are typically made of high-quality foam, innerspring, or hybrid materials. | $500-$1,500 | $1,000 | $600 |
| Luxury | Luxurious beds, mainly made of hybrid and latex materials and constructed with high-end components. | $1,200-$3,000+ | $1,800 | $1,300 |
Average Mattress Cost by Material
| | | | | |
| --- | --- | --- | --- | --- |
| Mattress Category | Description | Price Range | Average Price (Queen) | Average Price (Twin) |
| Hybrid | A excellent combination of comfort and support can be achieved by combining typical metal coils with layers of foam materials. | $1,000-$3,000+ | $2,050 | $1,150 |
| Latex | Luxurious beds, mainly made of hybrid and latex materials and constructed with high-end components. | $1,000-$2,500+ | $2,000 | $1,100 |
| Innerspring | Simple materials are used in the construction of these beds, which are often all-foam or innerspring. | $500-$1,200+ | $1,050 | $600 |
| All-Foam | Mid-range beds are typically made of high-quality foam, innerspring, or hybrid materials. | $250-$1,200+ | $1,050 | $500 |
How to get a Mattress Best Deal
When it comes to finding the greatest possible deal on a mattress, there are various aspects to consider for a mattress price, and there are a few strategies and ideas to keep in mind and some crucial elements to consider.
Research
When it comes to finding the best bargain on a mattress, it's critical to conduct your research first and foremost. Conducting market research before making a purchase will result in a higher-value investment in the long run.
Numerous options are available when it comes to durability, firmness, pricing, and general quality of a mattress. Compare customer ratings and brand prices to ensure that you are getting the greatest value for your money.
Holiday sales
In the mattress market, date-specific discounts are extremely popular. So If you purchase your mattress at the right moment, you can save a significant amount of money. Holidays and other sales days are listed below, so keep an eye out for them and get a good deal on a mattress.
President's Day
Date: 3rd Monday in February
When it comes to buying mattresses, President's Day is often the first opportunity of the year to save money. As a result, nearly every online mattress store offers discount coupons for use throughout the holiday shopping season.
Memorial Day
Date: Last Monday in May
Many different mattress companies are offering Memorial Day deals. Online mattress companies will almost always offer exceptionally big price discounts and special promotions around the Memorial Day weekend, whereas brick-and-mortar businesses may offer some savings.
Independence Day
Date: July 4th
Mattress sales have become synonymous with the Fourth of July, alongside fireworks and backyard barbecues. Every year, July 4th brings big mattress savings. Okay, so it's not quite the same, but it's close enough. While many stores will be closed on this holiday, sales will be available on the 3rd and 5th of the month.
Amazon Prime Day
Date: July 15th
Those who are members of Amazon Prime will benefit from the several offers available on this July sales day. Although you are not a primary member, other mattress vendors regularly update their websites with fresh discount codes to get clients away from Amazon, so look for bargains at multiple sites.
Veterans Day
Date: November 11th
Veterans Day is almost always a day when fresh discount coupons and promotions are launched. However, When it comes to getting incredible deals before the holidays, this mid-November discount window is especially beneficial because mattress retailers are attempting to unload as much inventory as possible before the next winter shopping season.
Black Friday
Date: The Fourth Friday in November or The Day after Thanksgiving
E-commerce and brick-and-mortar shops alike benefit from Black Friday, which is a big sales event. A little research and price-matching offers will usually help you get a great deal right after Thanksgiving because it is a weekend-long event, and there are so many sellers competing with one another.
Cyber Monday
Date: Monday after Thanksgiving
Compared to previous discount days, this one offers a significantly longer discount window, with some bargains extending the entire week or even longer than a month. On this post-Thanksgiving holiday, sellers are aggressively competing in a race to the bottom of the pricing barrel, so if you're seeking the ultimate bargain, now is an excellent time to locate it. Extra advantages, such as free bedding and shipping, may be available on Cyber Monday as well.
Also Read: How to Buy Best Mattress – An Ultimate Guide
KNOW YOUR SLEEP POSITION
When it comes to mattresses, there is no such thing as a "one size fits all." The sleeping position and preferences of each individual are unique. Knowing your preferred sleeping position will assist you in selecting the most appropriate mattress for your needs.
When it comes to innerspring and hybrid mattresses, back sleepers frequently favor the balance of firmness and softness.
When it comes to mattresses, side sleepers frequently prefer the softer cushion of memory foam or a pillow-top.
For stomach sleepers, latex and innerspring beds are frequently preferred.
Once you've decided on the type of mattress material you want, you may shop around for one that is within your budget.
WHAT'S YOUR FINANCIAL SITUATION?
Increasing your odds of obtaining a better bed increases your ability to wait (and save). Spend at least $1,000 on an excellent mattress that will endure for seven to ten years.
Here is an idea of which type of mattress may be obtained at price range:
$300–$400
These are the mattresses for those on a tight budget. The materials used to construct them are of lower quality, and they will only last you a few years at most. Nevertheless, they're an excellent choice for guest rooms that aren't used regularly. A more expensive mattress will be required if you want a long-lasting mattress that will last for many years.
$400–$600
This is an excellent pricing point for beds that are easy on the wallet. In addition, the materials used in innerspring and foam beds will be more durable in the future. If you want to locate a mattress this cheap, you'll almost certainly have to shop online. However, because most brands offer a generous trial period and return policy, you might take months to decide whether or not to purchase the mattress.
$600–$1,000
It is the section where you'll find mattresses that are reasonably priced. Many different innerspring, memory foam and hybrid beds are available, each providing better support and comfort than the previous one. Almost all of the beds in this category are covered by a warranty of at least ten years. To purchase a latex bed, you'll need to spend even more money on your purchase.
$1,000–$1,500
This is the ideal price range for a high-quality mattress. You may obtain premium features such as luscious memory foam, organic materials, and improved cooling at a reasonable price. If you want to get the most bang for your buck, look into internet retailers. With online shopping, you can save 50-60 percent over traditional buying.
Also Read: Best Mattress Under 1000 – Buyers Guide
$1,500–$2,500
It is the high-end of the price range. At this price, you'll discover guarantees of at least 20 years and even lifetime warranties. In addition, mattresses in this category are built of the highest-quality materials and incorporate various support elements to provide the best sleep possible.
$2,500 and up
It's the high-end luxury beds typically equipped with amenities that the normal person doesn't require. However, if toxicity or your carbon footprint is important to you, several organic and environmentally friendly beds are available in this price range.
Differences Between Popular Mattress Types
Should you buy an innerspring bed, memory foam, latex, or another form of mattress? What sort of mattress should you get? First, let's take a deeper look at each of the most prevalent mattress materials in more detail.
Innerspring Mattresses
An innerspring mattress's primary support is provided by a bed of coils, though the form, quality, and design of the coils might differ significantly from one another.
Innerspring mattresses, which are considered to be the most traditional type of mattress, are covered with upholstery materials such as fiber or foam to provide comfort and support. In addition, two layers of coils are used in some innerspring beds, rather than just one layer as on others.
These beds are the greatest option for persons who are overweight or obese since the coils provide a firm core that will not droop as quickly as other types of mattresses. An innerspring mattress may also be appropriate for someone aware of their preference for a bouncing bed with this level of firm support.
While these are frequently the most economical mattress options available, many sleepers will find them unpleasant if they lack sufficient padding is one of the reasons hybrid mattresses are gaining favor among individuals who prefer the sensation of innerspring coils but desire luxurious comfort in their beds.
Latex Mattresses
Latex is a supporting material that may relieve pressure, but it has a few key characteristics like memory foam. It's a little bouncy material instead of memory foam, which is slow to adapt and derived from natural sources or synthetic substances.
Whatever its composition (natural or synthetic), latex is a hypoallergenic substance since it is very resistant to dust mites and mold, which is advantageous for people who suffer from allergies.
As a bonus, latex mattresses are recognized for being long-lasting and cooling instead of memory foam mattresses, which require you to lie on top of the mattress rather than in it. As a result, latex mattresses are a good choice if you want a bouncy and cool mattress and are sensitive to allergens.
Foam Mattresses
It is important to note that memory foam is a viscoelastic substance, which means it may change shape and return to its original shape after being stretched. Memory foam does not have a bouncing feel to it; instead, it responds late when applied.
Memory foam mattresses are extremely soft and absorbent, and they adjust to your body, distributing your weight evenly and perhaps alleviating aches and pains as you sleep.
This material has the additional feature that it can absorb motion. When you sleep with a pet or a spouse that moves a lot, memory foam absorbs the vibrations you sleep better and longer.
Memory foam is a long-lasting material that also lasts a long time. For example, according to customers, Tempur-Pedic memory foam mattresses last for up to ten years. So if you want a luxury bed and know that you appreciate the memory foam cradle, it could be a good choice for your next mattress.
Hybrid Mattresses
Hybrid mattresses combine the firmness of coils with the advantage of latex or memory foam for a comfortable sleeping experience. The bounce of these mattresses isn't quite the same as that of innerspring beds, but they are nonetheless pleased to move around on and have some bounce to them.
In addition, when your spouse moves during the night, the latex or memory foam layers on top of the springs will help absorb the movement, so you should not be too disturbed.
A hybrid mattress can work well for you if you sleep hot. However, tend to sleep fairly cool, as the mattress coils prevent the person from sinking too much into the bed surface. Also, please remember that hybrid beds are quite heavy due to the combination of coils and foam or latex, which makes them difficult to transfer.
On the whole, this type of bed should be suitable for anyone looking for firm coil support combined with a responsive bed and a small amount of contouring pressure relief in a bed.
Air Mattresses
An air bed (also known as an air mattress) relies on air chambers for support rather than coils or foam layers to provide comfort. Permanent air beds can be used as the primary mattress in your bedroom, but they are extremely expensive. In contrast, cheaper inflatable mattresses can be used for camping and other outdoor activities.
An inexpensive air bed can be a good option if you value versatility above all else and aren't looking to replace your primary bedroom mattress. Cost-effective, lightweight camping air mattresses are less expensive than traditional innerspring, memory foam, latex or hybrid beds and are less difficult to move.
Along with their use as an outdoor bed, certain versions can also be utilized as an additional guest bed or as a permanent mattress in your bedroom.
With an air mattress, you can customize the firmness level by adding more air to make it firmer and less air to make it softer. As a result, it is more adaptable than most other mattress kinds, which might be useful when you have various guests with various tastes.
They won't droop in the middle like foam or coil beds is another advantage of air mattresses. If they do, you can add additional air to make them more comfortable.
Closing Thoughts
The common sleeper can spend $1,000 or less on a mattress that matches their comfort and support. However, shoppers seeking mattresses are advised to conduct a thorough study of the various options available before deciding. Consider comparing different mattresses by factoring in factors such as type of mattress, material composition, firmness, and durability.
In addition, when looking for the greatest value on a mattress, it is vital to examine company policies such as shipping and delivery, sleep trials and warranty coverage.
What was the total amount you spent on your mattress? Please share your thoughts in the comments box below!