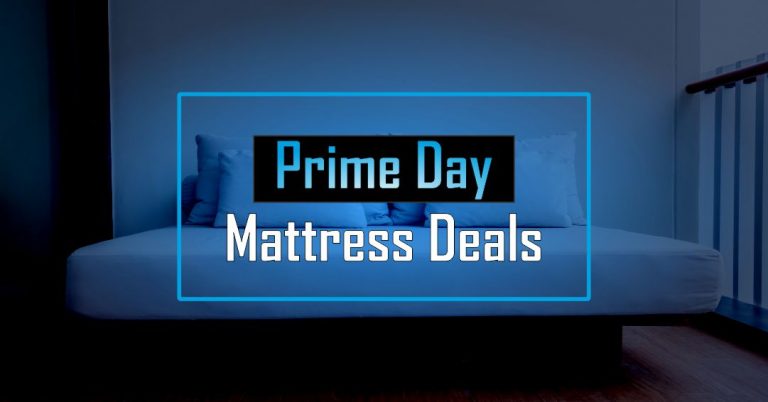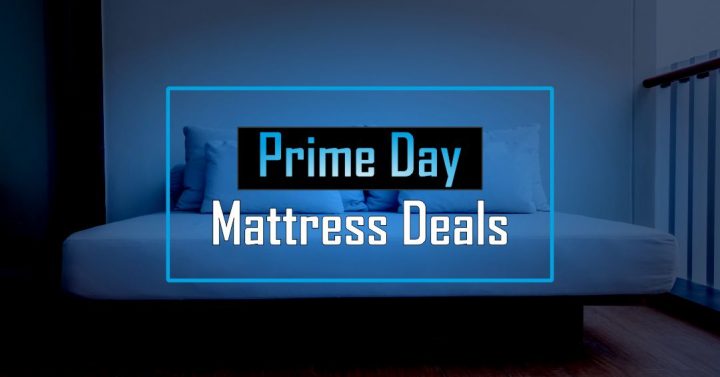 There aren't many big mattress sales, but the best online sale of the summer is coming up. If you didn't get a good deal on a mattress during the 4th of July sales, don't worry. Prime Day mattress deals are just around the corner. It's a legacy where Amazon Prime members can get deals on mattresses and other items on the site similar to those on Black Friday.
Prime Day will be July 12-13 this year. Now is the best time to buy a mattress online and save money without leaving your house.
Since Amazon Prime doesn't announce its prices until the day of, we'll tell you about the best mattress companies that are likely to have sales and let you know about some Prime Day pre-sales happening right now, so you don't have to wait.
Best Prime Day Mattress Deals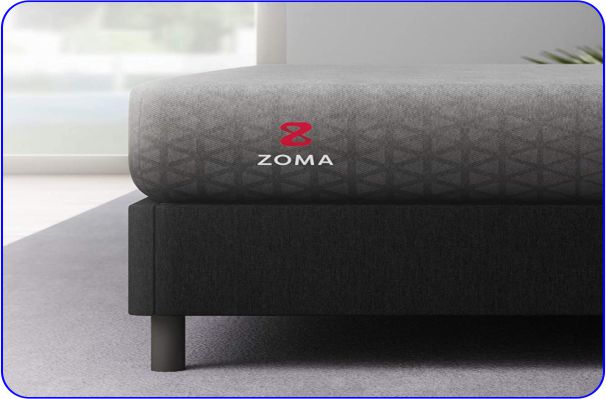 Zoma Start Memory Foam Mattress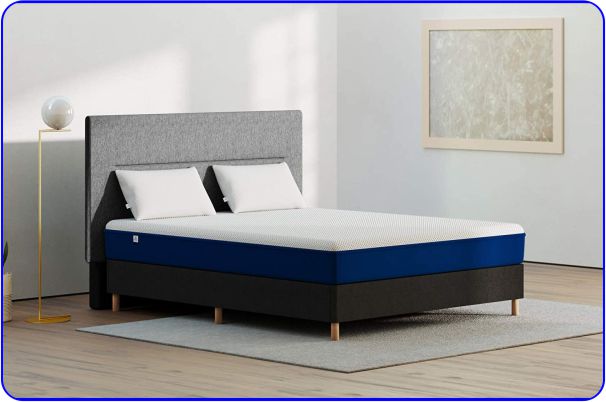 Amerisleep AS1-Best Firm Mattress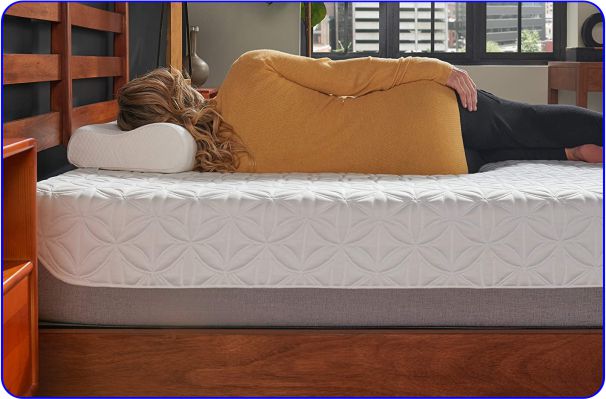 Tempur-Pedic Cloud Prima Medium Soft Mattress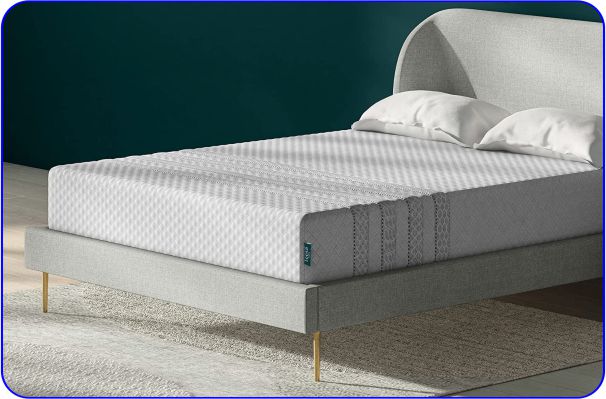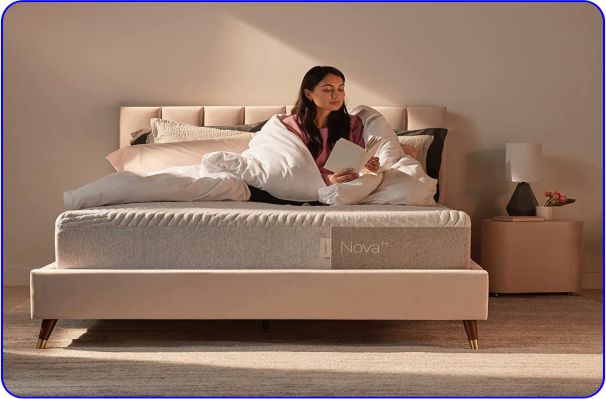 Casper Sleep Nova Hybrid Mattress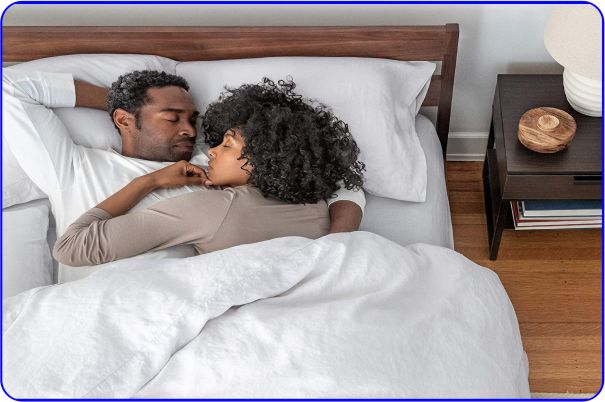 Tuft & Needle Original Mattress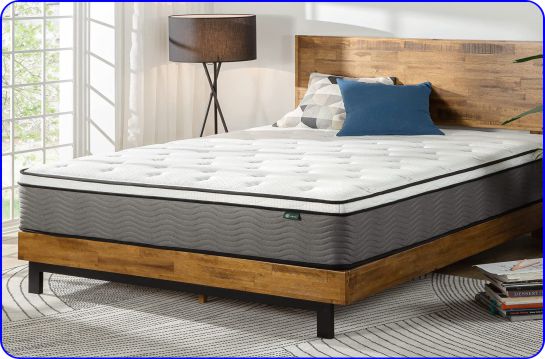 Zinus Pocket Spring Hybrid Mattress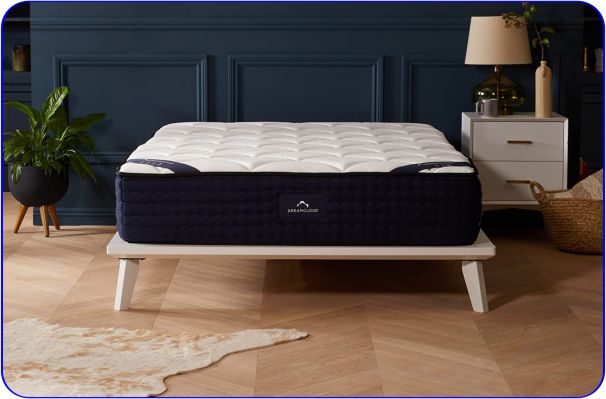 The DreamCloud Luxury Hybrid Mattress
GhostBed Flex- Best Luxury Hybrid Mattress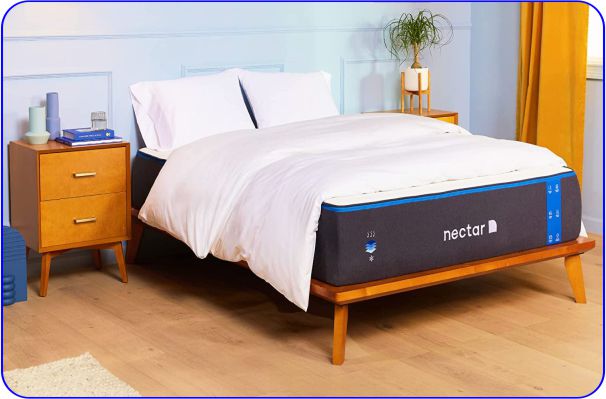 Nectar Medium Firm Gel Memory Foam Mattress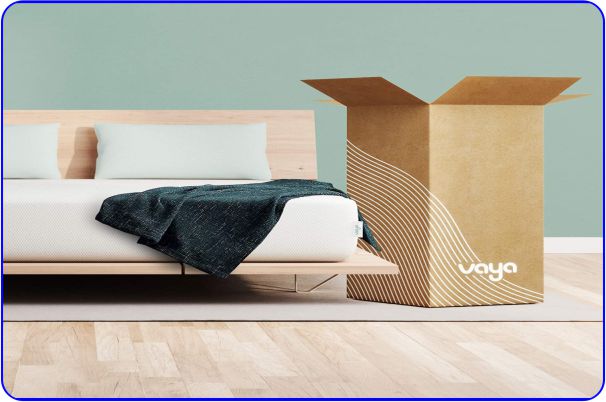 Vaya 12 Inch Adaptive Foam Mattress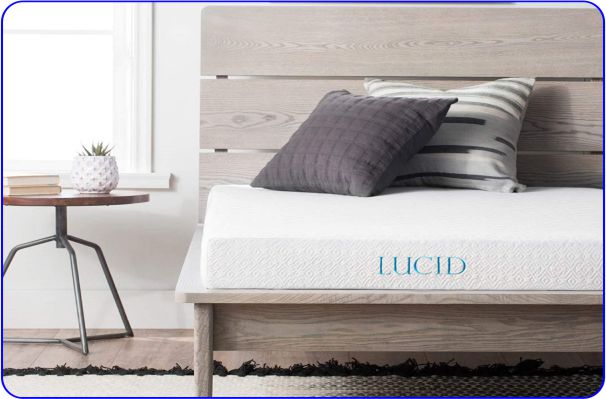 Lucid Gel Memory Foam Mattress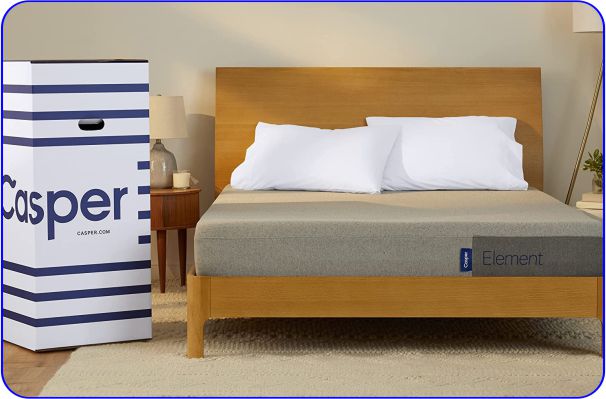 Casper Sleep Element Mattress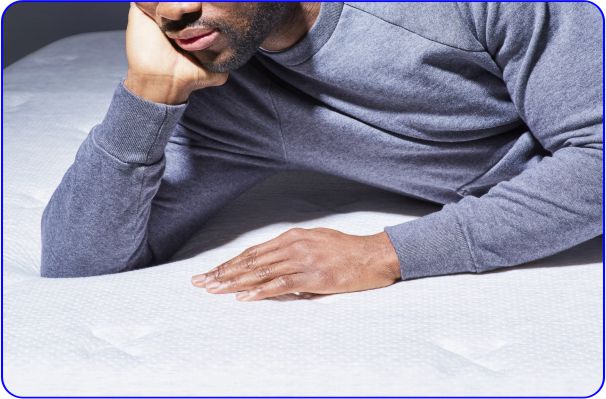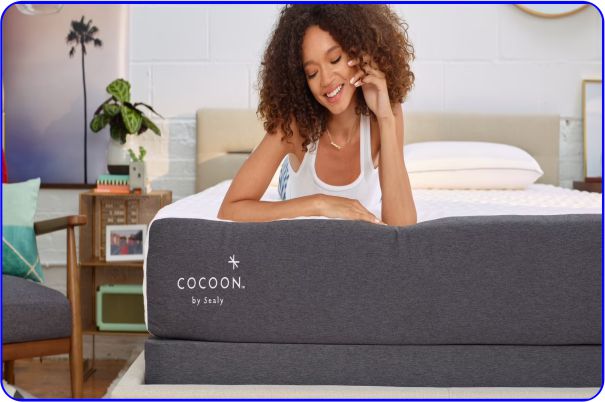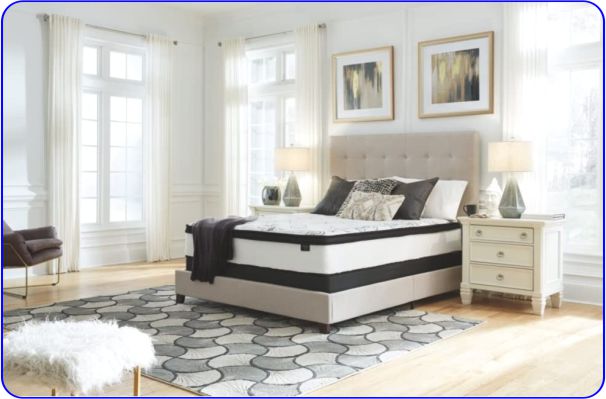 Signature Design by Ashley Chime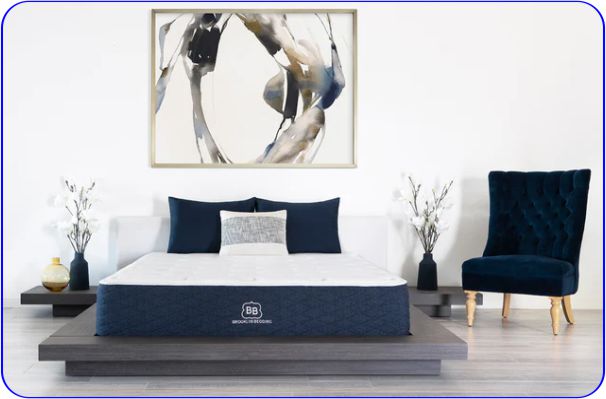 Brooklyn Signature Hybrid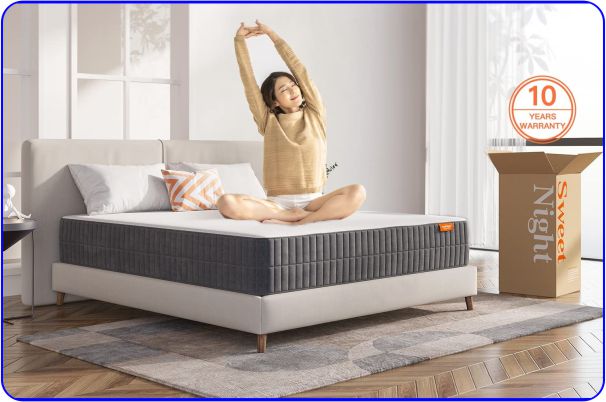 Sweetnight Queen Memory Foam Mattress
Inofia Cool Memory Foam Mattress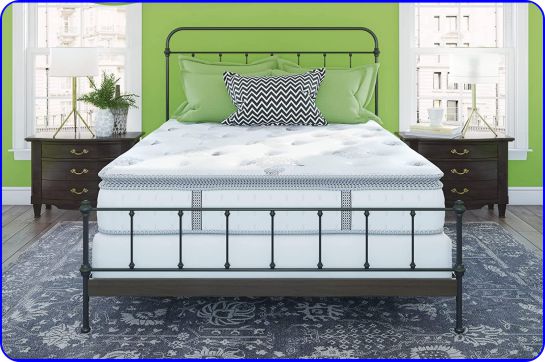 Classic Brands Memory Foam and Innerspring Mattress
1. Zoma Start Memory Foam Mattress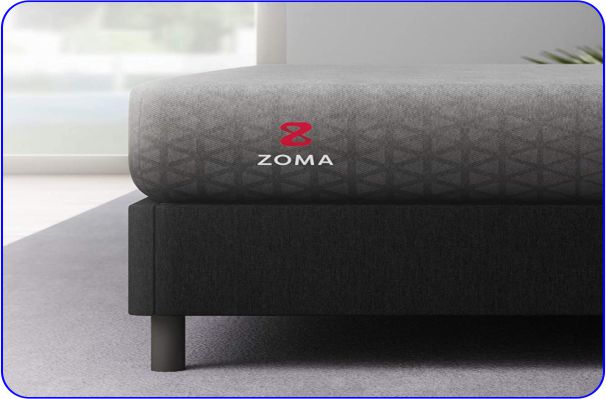 Prime Day 2022 sales include Zoma Start Mattress. Their beds curve and relieve pressure for a better night's sleep. A 10-year guarantee and a 100-night trial period are included. The Zoma Start combines cost and comfort.
Each Zoma Mattress top layer uses TriangulexTM gel memory foam. Hundreds of triangular slots provide comfort and support to this foam. Gel microbead infusion draws heat and moisture from the surface to prevent night sweats and discomfort.
Zoma Start is lower and stiffer than Zoma Mattress yet has the same construction. The topping is gel memory foam, the middle is ReactivTM transition foam, and the bottom is sag-resistant foam.
2. Amerisleep AS1-Best Firm Mattress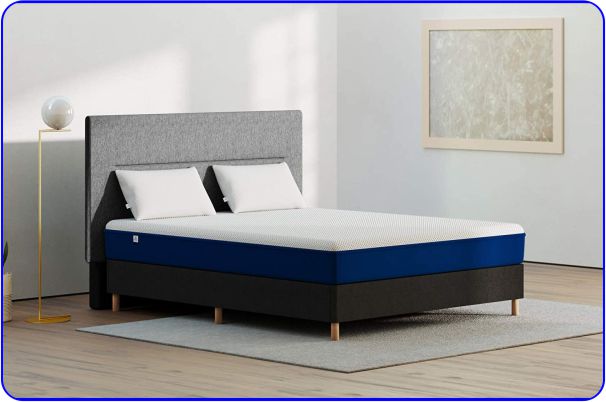 In terms of firmness, Amerisleep's AS1 mattress is designed for back and stomach sleepers. The AS1's cover is made of a soft, breathable mesh that is machine washable to keep you cool and avoid sleep sweats.
The AS1's top layer is 2 inches of Bio-Pur®, which relieves pressure. Memory foam made from plants, Bio-Pur® by Amerisleep.
As a result, you'll have fewer aches and pains because of the material's ability to absorb shock and ease muscular tension. In addition, typical memory foam mattresses retain more heat than Bio-Pur® mattresses, which are mainly plant-based.
The final layer of this mattress is 8 inches of Bio-Core® foam, designed to keep the mattress firm and stable. The AS1 is a great choice if you seek a firm memory foam mattress.
3. Tempur-Pedic Cloud Prima Medium Soft Mattress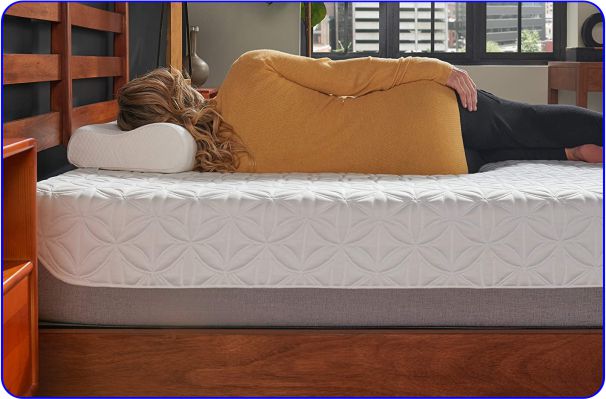 It's no secret that Tempur-Pedic mattresses feature the best pressure relief of any memory foam mattress on the market, thanks to pressure relief technology invented by NASA. A 30% discount is available on a Twin XL TemPUR-Cloud Prima Mattress for a limited time.
4. Leesa Hybrid Mattress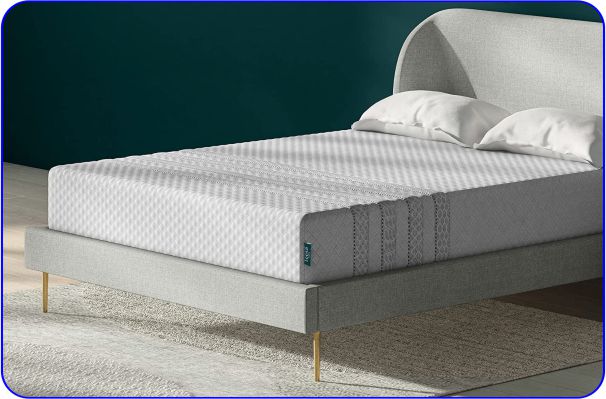 If you're new to the bed-in-a-box craze, Leesa's mattress deals are a great place to start. They're a fantastic option (and the brand is now offering up to $300 off orders). Their hybrid mattress provides support and comfort using pressure-relieving foam and 1,000 pocket springs.
5. Casper Sleep Nova Hybrid Mattress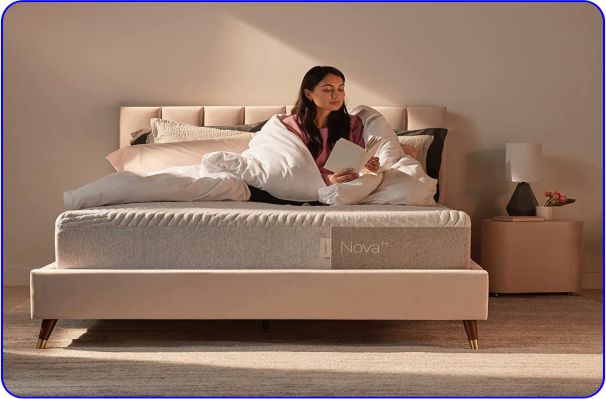 Casper is a well-known name for bedding, and its mattresses are renowned for being excellent. A luxurious mattress top like the Nova Hybrid is now on sale, and you may save up to $425 by purchasing it. You can sink into bed and not have your body thrown out of synch by the lack of support. Amazon has it on sale for 15% off as well.
6. Tuft & Needle Original Mattress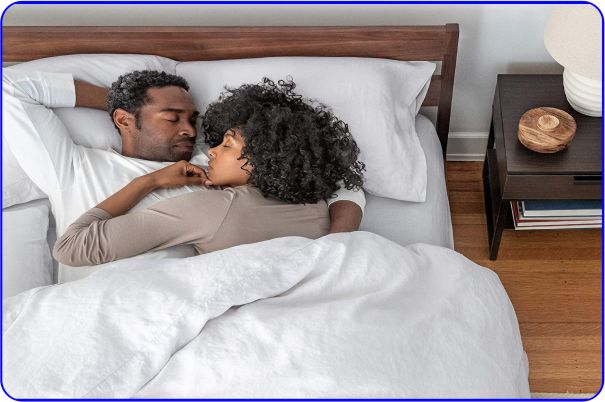 Anyone needing a new mattress but on a tight budget will appreciate the Original Mattress. While it's soft and velvety, it's also meant to provide decent pressure relief whether you sleep on your side, stomach, or back, according to our evaluation.
Couples have several benefits, including the ability to remain steady when your spouse moves around, thanks to its adaptable foam. The T&N Original Mattress (twin) is now $405 (was $450), while the queen version is $625 (was $695).
7. Zinus Pocket Spring Hybrid Mattress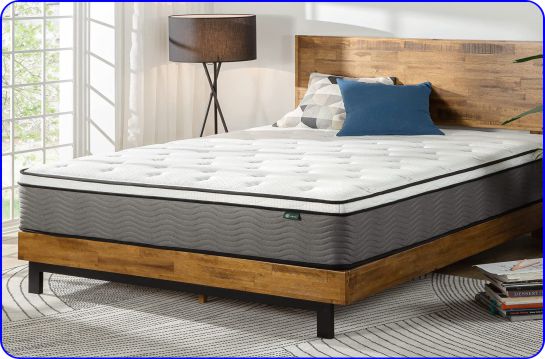 Zinus is one of Amazon's most cheap mattress companies. To make sure you can discover something that works for you, they provide memory foam and hybrid mattresses in various thicknesses. Zinus provides a standard 100-night trial and a 10-year guarantee.
For a limited time, Zinus offers a 22% discount on a King iCoil 12′′ Support Plus Mattress for Prime members.
8. The DreamCloud Luxury Hybrid Mattress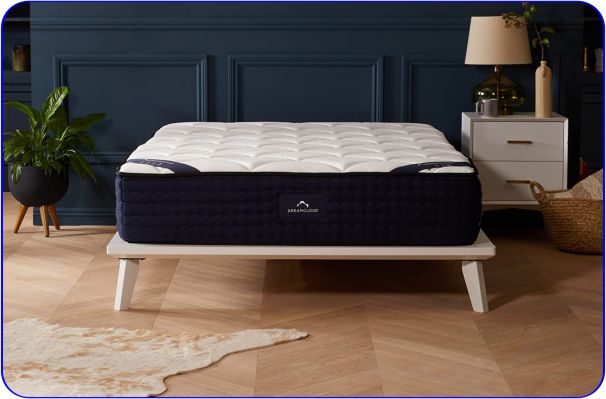 Getting a good night's sleep is essential for a productive day ahead. A mattress with individually wrapped coils adapts to the shape of your body and the way you sleep. Thanks to the luxurious foam, you'll feel like you've entered a realm of ethereal bliss. You wake up and feel like you don't need your morning cup of joe.
All DreamCloud mattresses are now $200 discounted. In addition, any mattress purchase comes with a free $299 package. In addition to the luxurious sheet set, the package includes free pillows and a mattress protector.
DreamCloud mattresses now start at $699 for the twin (was $1,198) and $999 for the queen (was $1,598) after a discount of up to $600.
9. GhostBed Flex- Best Luxury Hybrid Mattress
Mattresses from this manufacturer are designed to keep you cool and responsive as you sleep. You can choose between the original GhostBed, Flex, and Luxe hybrids and the latex-only GhostBed Original (gel memory foam).
This company offers a 101-day trial and a 20-year limited guarantee on all mattresses. It's GhostBed Prime Day, and you get $200 off and two free pillows.
10. Nectar Medium Firm Gel Memory Foam Mattress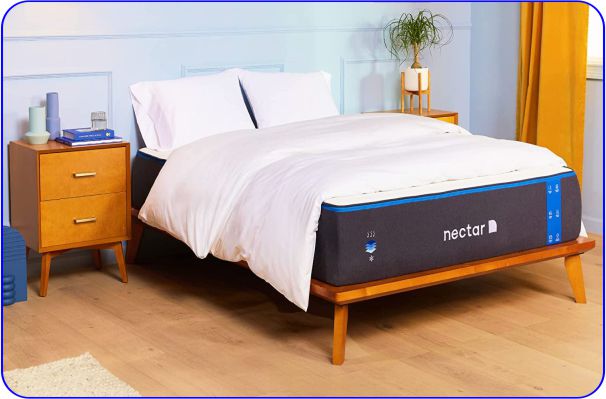 For all types of sleepers, this bedding is a dream come true. A cloud-like experience awaits you each night as you go into bed with this mattress. These five foam layers make up this mattress and give the impression that you're falling asleep. Adding a mattress topper is unnecessary. During Amazon Prime Day, you can get it at a discount of 11%.
11. Vaya 12 Inch Adaptive Foam Mattress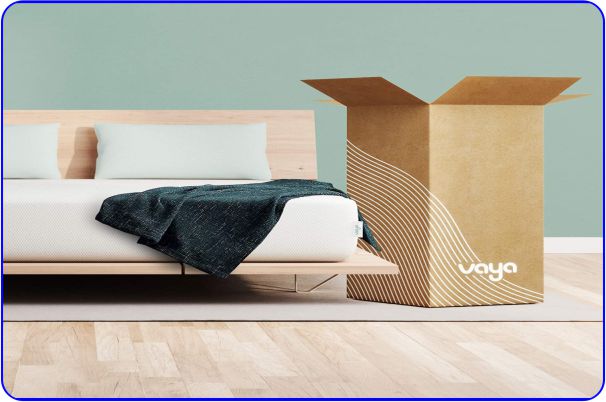 The Vaya Mattress is an all-foam mattress that is hypoallergenic and medium-firm, making it ideal for side, back and combo sleepers. Vaya provides $300 for each mattress size, including twin, twin XL, full, queen, king, and California king, making this adjustable mattress even more reasonable on Prime Day.
The Vaya is double-layered. The top layer is soft to cradle joints and soothe muscles. This elastic material lifts sleepers and aligns the spine. Pressure relief and spinal support help numerous body types and sleep positions sleep well.
The foundation is robust, supportive foam to minimize sagging and indentations. This strong foundation allows the mattress to be used with slatted and adjustable bed frames.
Vaya offers a 100-night sleeping trial to try the mattress at home. A 10-year warranty covers faults like sagging.
12. Lucid Gel Memory Foam Mattress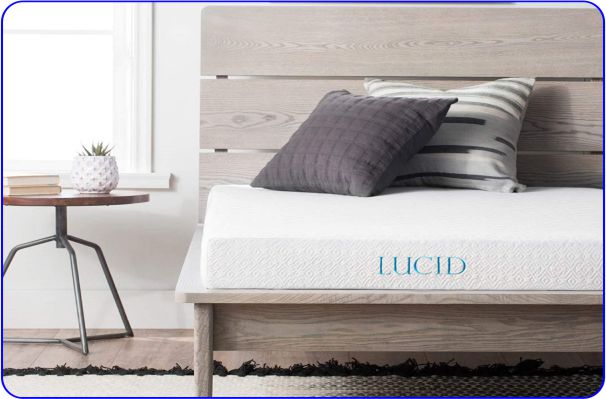 LUCID, which has been in production since 2010, is yet another low-cost mattress choice accessible on Amazon. So many mattress options—everyone has a choice for their sleep: they offer multiple hardness levels, latex or memory foam, numerous sleep postures, and hot or cold sleeper options.
There's a 19% discount on the LUCID King Gel Memory Foam Mattress as part of Amazon's Prime Day promotion.
13. Casper Sleep Element Mattress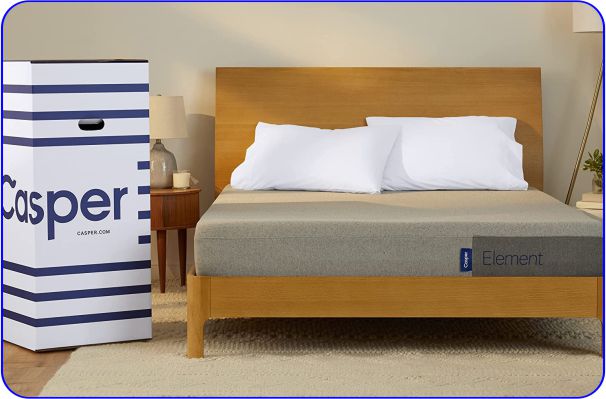 This Casper bargain is a must-see for hot sleepers. While you sleep, the brand's AirScape technologies aim to spread your body heat. In addition, you can get your memory foam mattress in just a few days, thanks to Prime shipping.
14. Helix Midnight Luxe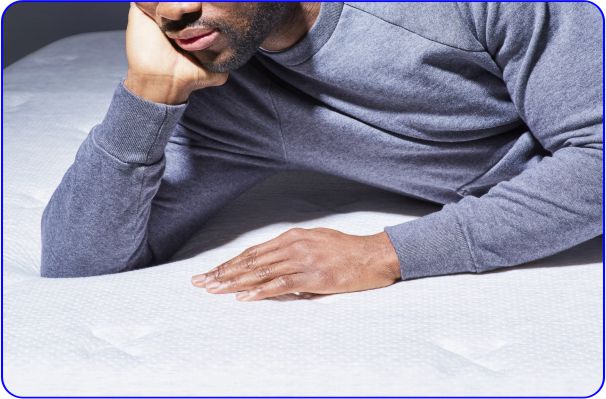 Helix is a well-known name in the field of sleep. There is a good reason why their mattresses are so popular with other mattress makers. As a result of its memory foam design and numerous cooling covers, the Helix Midnight Luxe is an excellent choice for side sleepers and anyone.
It's hard to place a price on something like this. Yes, the price has been slashed by $100 as of this writing.
15. Cocoon Chill Mattress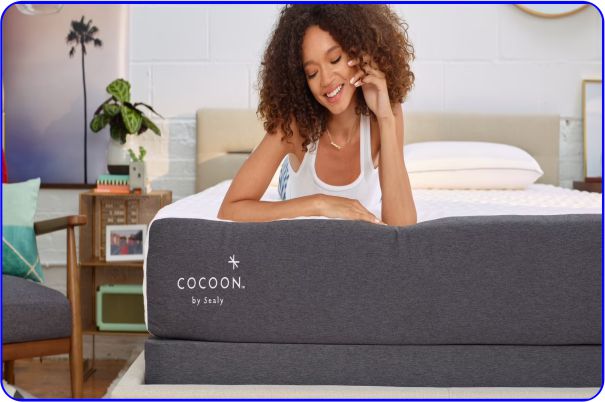 This mattress will keep you cool and dry when the heat is in full blast. The Cocoon Chill mattress was the best at wicking away heat. Also, the mattress' capacity to limit motion transfer means you won't wake up when your companion gets out of bed in the middle of the night to use the restroom.
The price of a twin bed has been reduced from $769 to $499, while the price of a queen bed has been reduced from $1,239 to $799. You'll also get two free pillows and a set of sheets with your new mattress. When Cocoon Chill offered these offers for Father's Day, they extended them to compete with Amazon Prime Day's sales.
16. Signature Design by Ashley Chime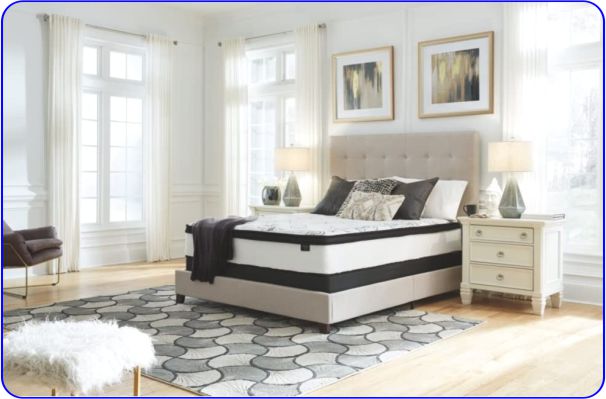 Ashley Furniture's mattress selection is among the most comprehensive, from memory foam to innerspring to hybrids. In addition, various firmness levels and sleeping positions are available to you.
Mattresses are allergenic-free, CertiPUR-US certified, and come with a 10-year warranty. The Ashley Furniture Full Chime Express Hybrid Mattress is available for 60% off on Amazon Prime Day.
17. Brooklyn Signature Hybrid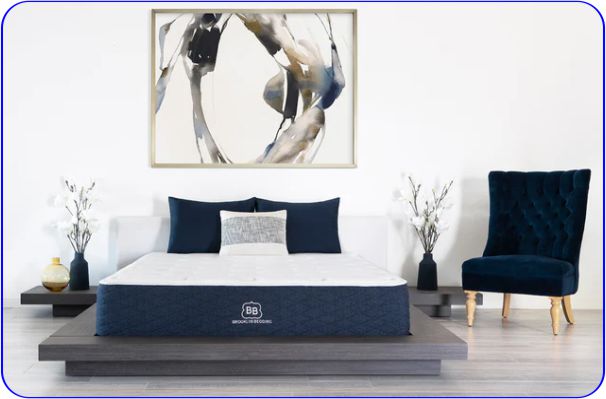 Ascension® perimeter coils with higher calibers provide better edge support in the Brooklyn Signature, the original "Best Mattress Ever." The Brooklyn Signature blends individually wrapped Ascension® coils with innovative hyper-responsive foam to promote comfort and more resounding compressive support.
A typical firmness level can also be selected from a variety of depths. No other mattress maker has ever crammed as many high-end amenities as possible into a bed that was priced so little.
Want to wear a quilted shirt, but you need a lot of support under it? With three levels of firmness, Brooklyn Bedding has created a mattress that combines the best of both worlds: Now, for a limited time, you can acquire it for a discount of 25%!
18. Sweetnight Queen Memory Foam Mattress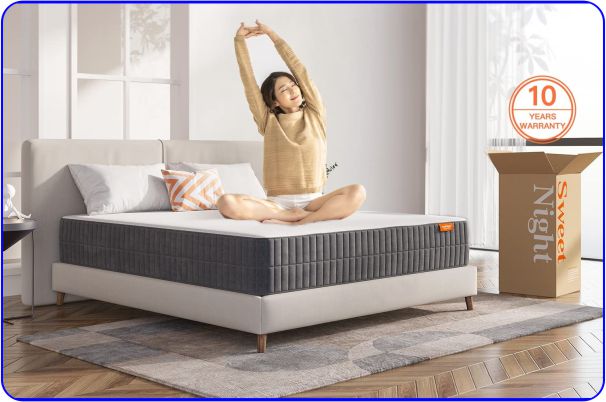 The Sweetnight mattresses support all sleeping positions. Each mattress has three support zones, ventilated cooling fabric, and gel memory foam. They are all CertiPUR-US certified hypoallergenic products.
You may save 30% on a 10-inch Sweetnight Queens Mattress in a Box from this company. With each mattress purchase from Sweetnight, a 10-year warranty is provided.
19. Inofia Cool Memory Foam Mattress
For those looking for a relaxed and supportive mattress, Inofia is a good option. They offer eight mattress options with a 100-night risk-free trial and a 10-year warranty. On Prime Day, you can save $36 on the Inofia TwinXL Cool Memory Foam Mattress.
20. Classic Brands Memory Foam and Innerspring Mattress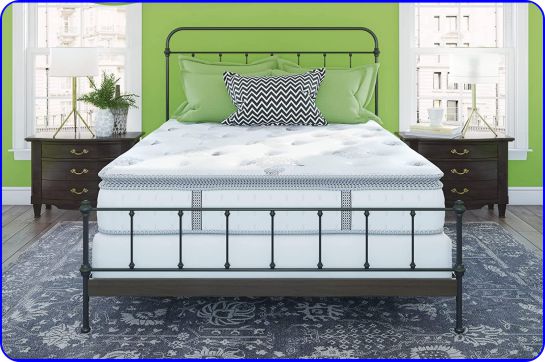 Traditional spring coils and modern cooling gel memory foam are combined in a quilted pillowtop cover for a new sleep experience in this mattress from Classic Brands on sale for Prime Day.
When is Prime Day 2022?
As of Tuesday, July 12, the Prime Day Mattress Deals event will last 48 hours—from midnight to midnight. Prime members look forward to this event every year. Nothing is stopping you from joining us! You may join Amazon Prime for a free 30-day trial and take advantage of this limited-time discount.
Even if the best mattress bargains don't begin until Tuesday, you may start saving money right away. Up to 30% off various mattress brands are already offered as part of Amazon Prime Day early discounts.
Enjoy Shopping
Look for early promotions and exclusive discounts from mattress companies to take benefit of Prime Day now. Don't settle for a deal you're not sure about—there will be plenty of deals, but finding a perfect mattress for your body is more vital. You'll be able to get the best mattress at a reasonable price if you keep your priorities in mind.
Conclusion
At Amazon Prime Day Mattress Deals, we put together this checklist to help you save money on mattresses. Double-check who you're purchasing from and the guarantee coverage of your bed to ensure that you're making a sound investment in a new mattress.
During Prime Day, you may get a 50% discount on Amazon mattresses. Buy the mattress or mattress accessories you've been putting off purchasing. Make sure to keep an eye on the site as the date of Prime Day approaches, as sales are expected to get even better. Do you have a favorite mattress sale that you can't wait for?
Check out the other mattress guides if you'd want to learn more about various mattress kinds or mattresses for your unique sleep style before Amazon's Prime Day deal begins!
"This article contains affiliate links, which means that Best Mattress Advisor will be compensated if you buy something after clicking on one of the links. Read full disclosure statement."